Brrrr! It's been wintery cold here lately! I throw on my coveralls and Muck boots and head to the barn each day. There's so much to do out there in the winter that I don't think to grab the camera on my way out. Everyone needs feed, hay, water and a little snack of course!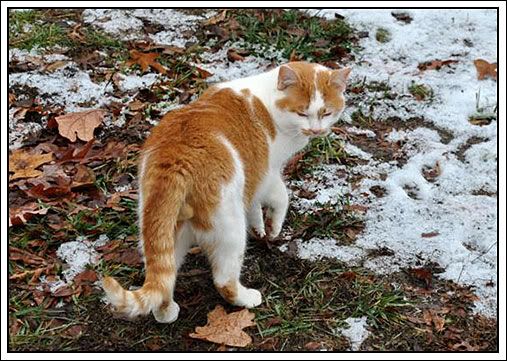 I feed the dogs at the house then the cats from the barn are usually on the porch waiting. They walk back to the barn with me.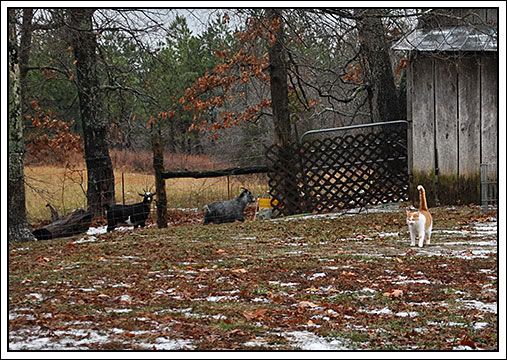 Uh-oh! I've been spotted! As soon as the goats hear the door close they start (very loudly) telling me how hungry they are! Look at the belly on these gals!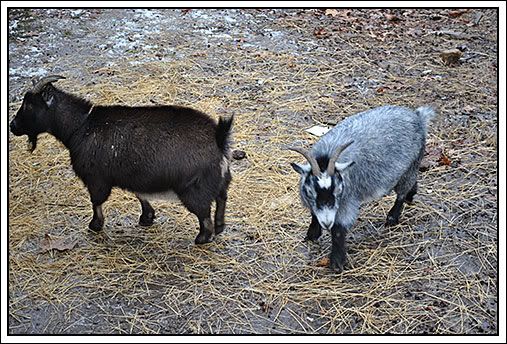 Winter fat and hopefully little babies in there are making these gals look a little round for the holidays! They LOVE dried bananas, a new treat I added to my pocket a few days ago.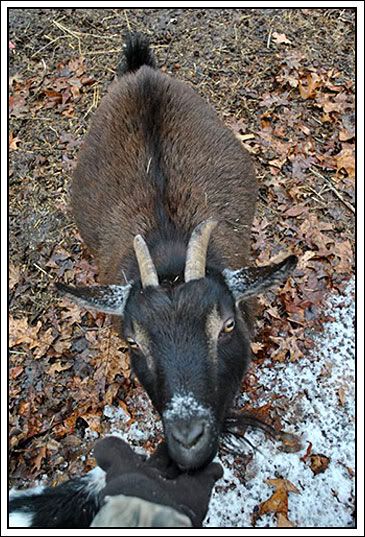 Nellie AKA Miss Piggy is such a big baby. She's always first in line for a snack.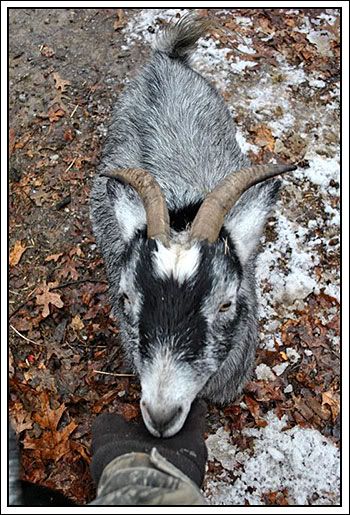 Nanny takes her turn and Lucy is behind me trying to eat the flap off my back pocket!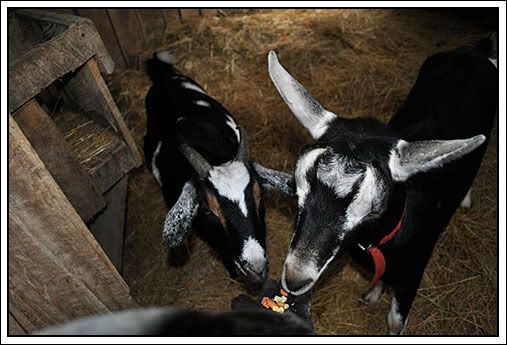 Bella and Marv are hanging out in their stall impatiently awaiting their turn! A little snack for everyone and then the real feed and they have large round hay bales in their lots so I don't have to put it out each day.



Time to check on the chickens. Bootsie is still in the brooder with her 3 bitties. A little too cold for these fuzzy legged little guys to go to the larger pen yet.

The big chickens are always waiting....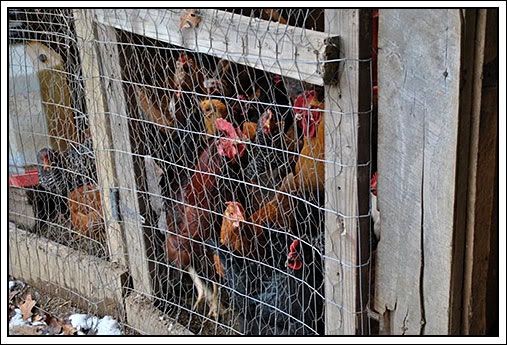 Ready to run out the door and find bugs or whatever they find in the snow and mud after they have their feeding frenzy at the feeder.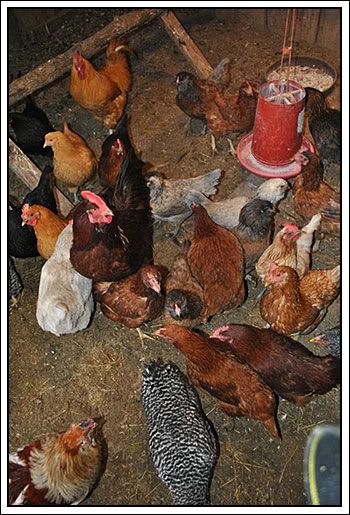 The younger pullets and my Bantum Cochins stay in the smaller pen and chicken house.



Stud still thinks he's, well........the stud.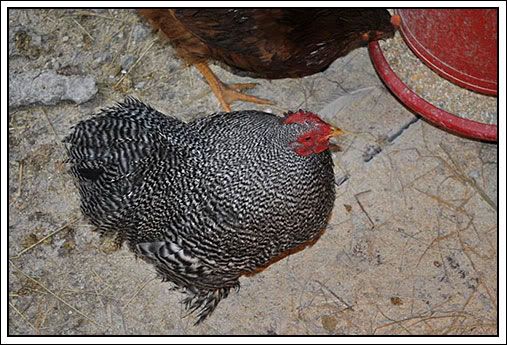 Who is that up there?



It's the guineas! They don't like Biscuit, the basset hound, so they hide in the hay loft until he goes back to the house.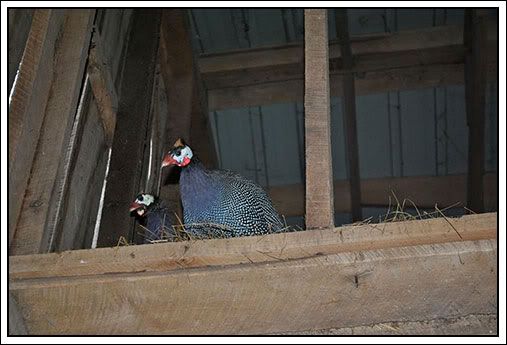 The geese are waiting for me to add more water to the electric buckets so they can dip their long necks in.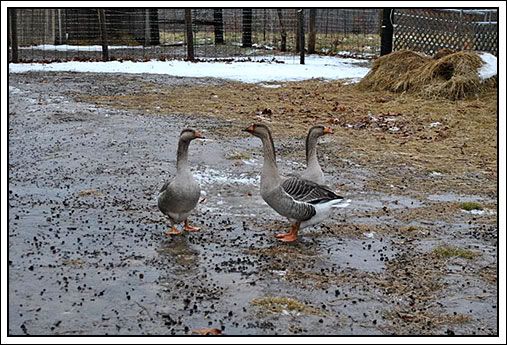 I so need a miniature donkey or two for my little farm! I'm on the hunt for one (or two) now!
BTW, if you have livestock, those heated buckets are wonderful!

I make my way back to the house...

Deer are still looking for apples under the apple tree.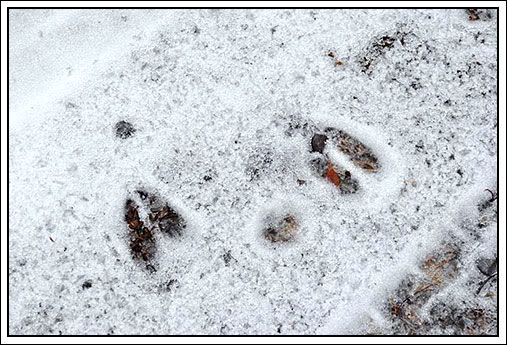 And someone else will need a refill of suet soon! Don't forget about my suet recipe. The birds love it during this winter weather!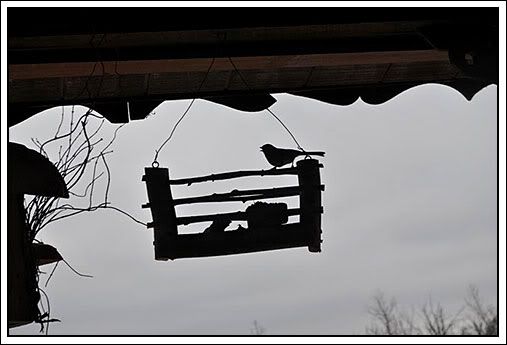 That's how my daily barn chores go! Tomorrow, I'll put on my coveralls and Muck boots...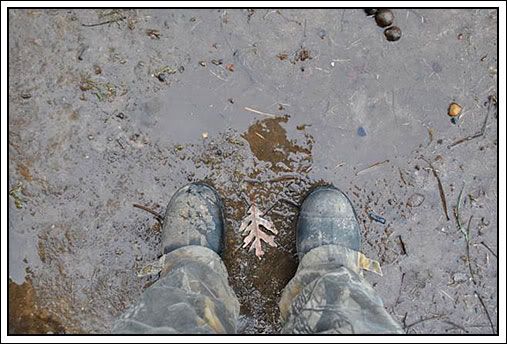 and do it all over again because....
I love it!