and family fun! It's always such a blessing to spend the holidays with all these crazy people I claim as family!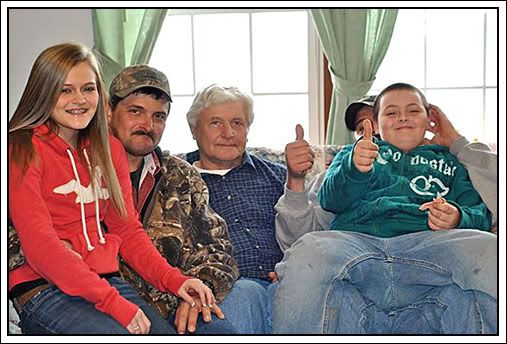 Luke got his blue Nintendo DS. There's a red one around here from last Christmas of Jake's but I was told by Luke that if Santa brought Jake a red one then he could surely bring him a blue one!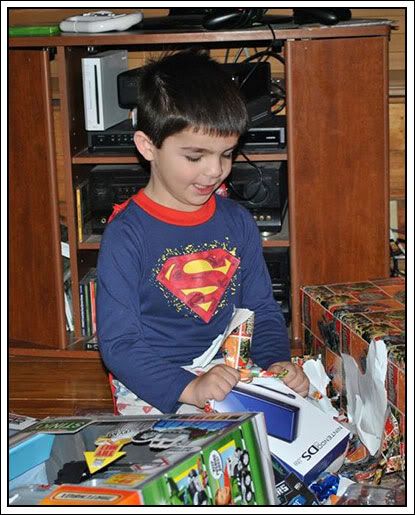 Jake loaded up on Star Wars and Legos!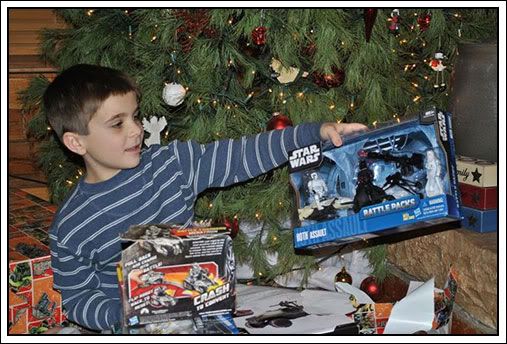 This is my brother's family. He bought my boys BB guns this year! I threatened to beat him but then found out I will have my revenge! They are expecting a baby in June!!!!!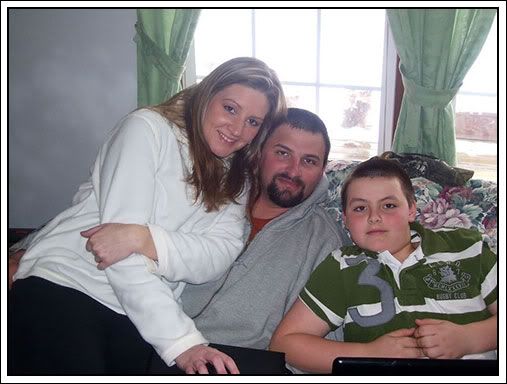 What can you by a country man that will make him very happy?? A new tractor starter!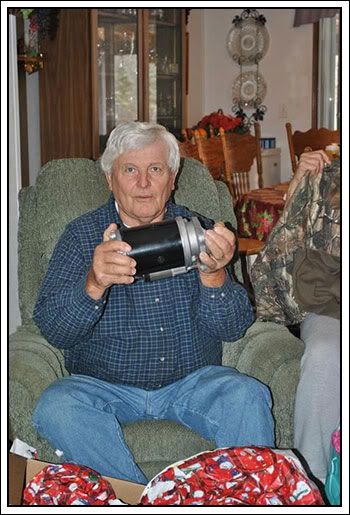 But then you have to be tortured by your grandchildren. Wonder why they love him so much?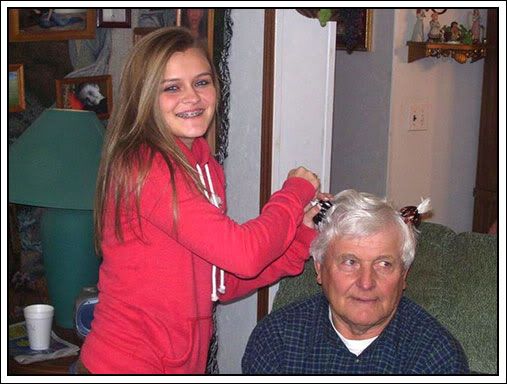 Another Christmas full of blessings!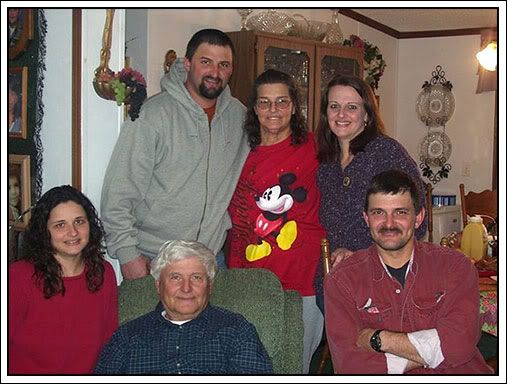 Mom, Dad and us four kids
I hope you enjoyed your Christmas as much as we did!

Oh and I have a surprise to post about later this week! I am so excited!!!