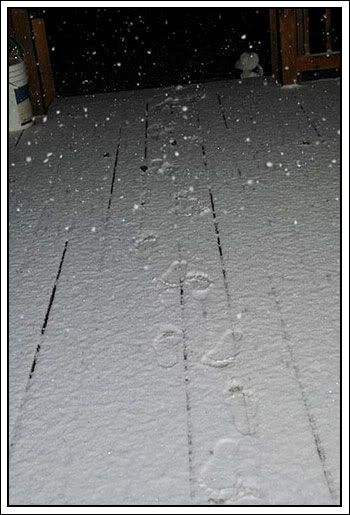 Don't forget to put out feed for the reindeer so Santa will stop at your house.

Just remember to put your boots on before you go out there!!!! Yes, those are bare footprints in the snow! Jake got a little excited about putting out his reindeer food and forgot his socks and boots!
Wishing All Of You A Very MERRY CHRISTMAS From Our Home To Yours!!!!!