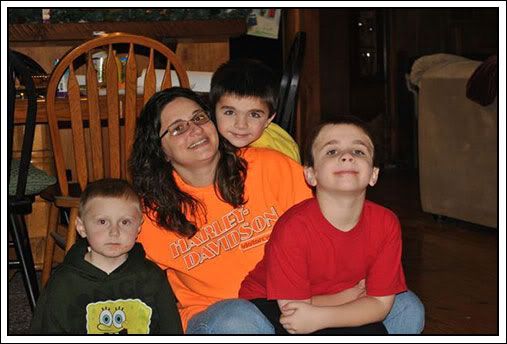 My sister and 3 of the 5 boys we had here last night.

There are a lot of photos in this post but it's fewer than the 97 I have posted in my Facebook album! I just could not narrow it down any farther! We had so much fun! We mixed up our sugar cookie dough using this recipe.



While it was chilling we mixed up chocolate chip cookies and white chocolate chip cookies! Houston put them on the cookie sheets for us!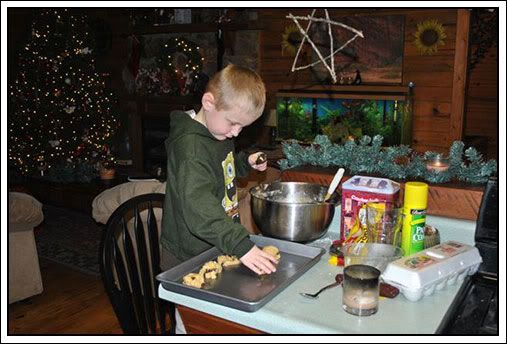 When the sugar cookie dough was chilled we rolled it out and the boys all cut out shapes.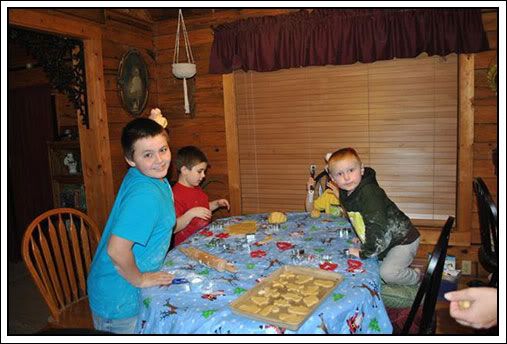 We had thick cookies, thin cookies, gingerbread men with no arms and gingerbread men with 3 arms! It was all good! We baked and cooled them then the real fun began. Below is a series of photos that some might find disturbing :).

We had some intense artists among us.



We had some a little less serious...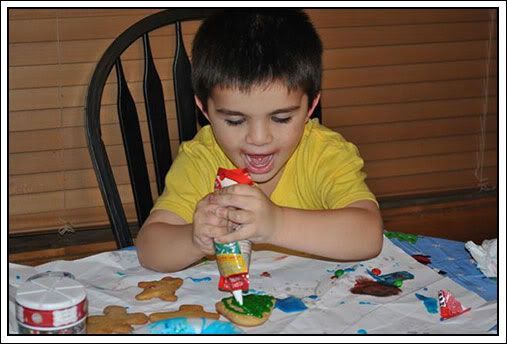 We had a one-socked Picasso amongst us. I have never seen such cookie creations in my life...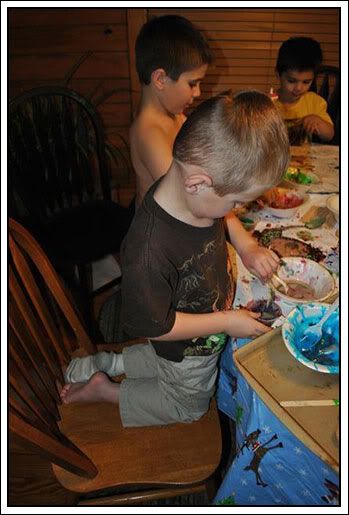 He did a little mixing here, a little mixing there and lot of mixing everywhere.



This was by far his coolest masterpiece...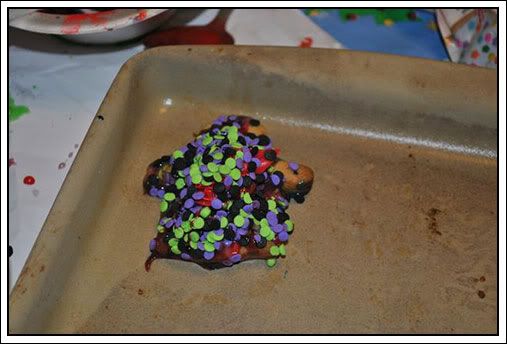 Luke was quite proud of his M&M gingerbread man too!



We had a little belly painting going on!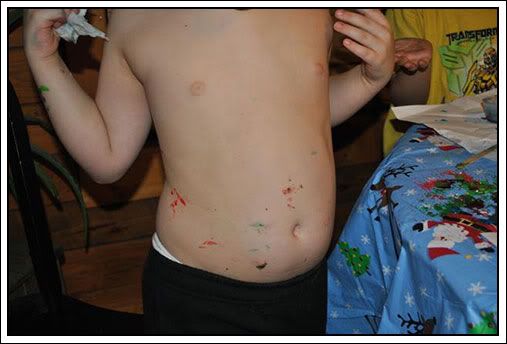 This $3 tablecloth was one of the best investments I have ever made!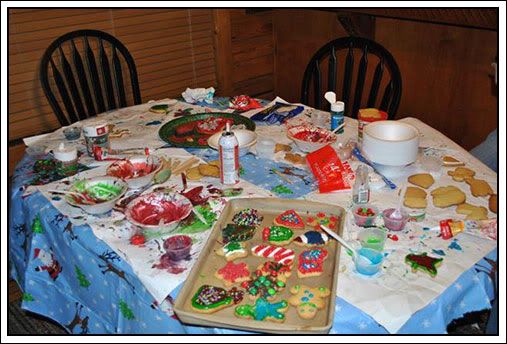 Cookie tasting! They passed the test!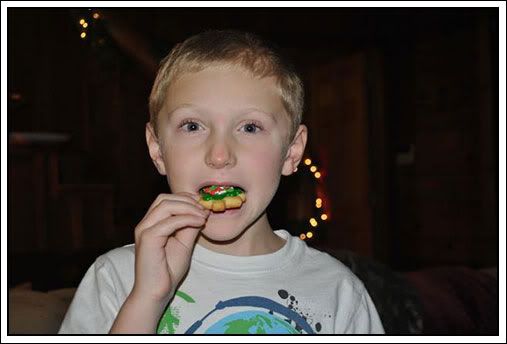 Beautiful Christmas cookies!
Tip:

Put a slice of bread in the container with your cookies after baking them. The cookies will pull the moisture from the bread and your cookies will be very soft and delicious the next morning!! When the bread gets dry and hard, replace it with a new slice!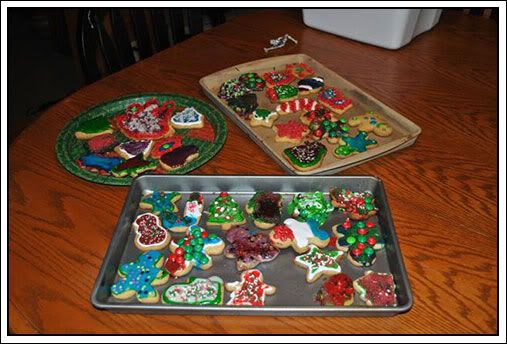 The end results were well worth the mess and all of us have declared this a new annual tradition from now on!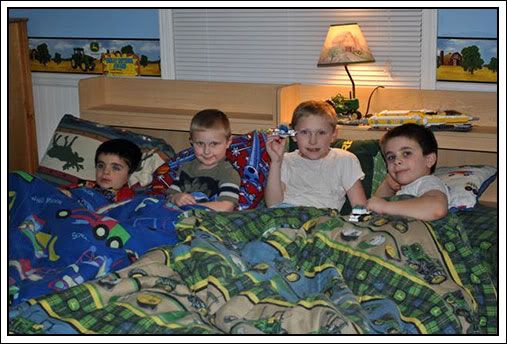 M

E

R

R

Y

C

H

R

I

S

T

M

A

S

!

!

!