It's that time of year! Time to start thinking about our feathered friends who have to spend the winter outdoors in the cold!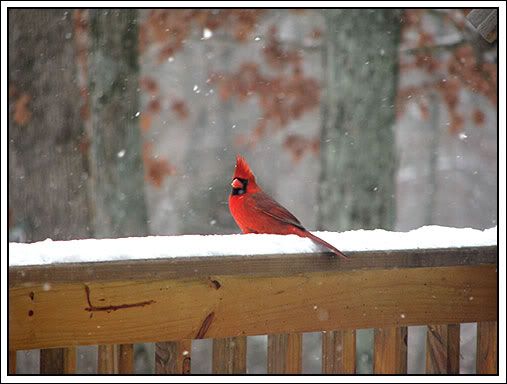 Don't forget to try my suet recipe. I like this one because it doesn't melt if the weather turns warm. Not that it has a chance to melt once the birds find it!

I make up a large batch of suet each year to feed the birds. I was thinking about making a batch of suet last night when I happened to notice my soap mold sitting on the counter. Ding, ding, ding..don't you just love those light bulb moments!? I made up a triple batch of my suet recipe, poured it into my wax-paper-lined mold and let it sit on the counter overnight.


It had hardened up this morning but I stuck it in the fridge for about an hour to make it easier to cut. It lifted right out of the mold, no sticking whatsoever.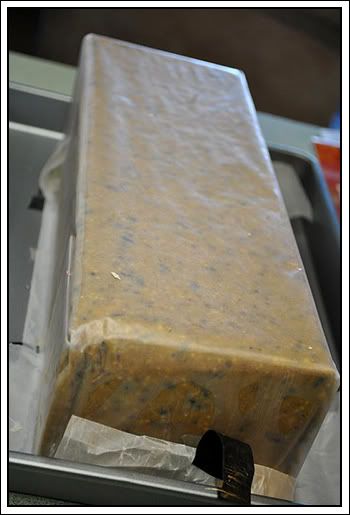 I peeled the wax paper off and sliced it up with a sharp kitchen knife. I tried my soap slicer but the edge was a little too blunt to go through the seeds and peanuts.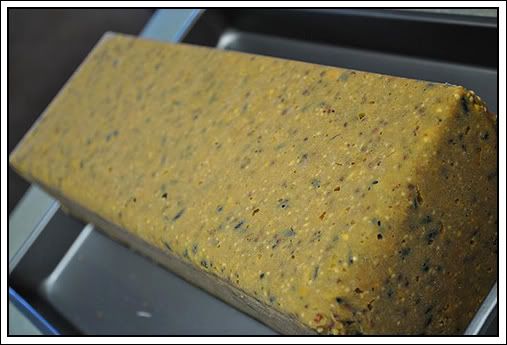 They turned out so pretty, I decided these would be adorable additions to baskets I am making for friends for Christmas. I have several bird lovers on my list! If you don't have a soap mold, you can use lots of things as molds. Orange juice boxes were a favorite to use before I made my soap mold. I also used those little sandwiches boxes for your lunch you can get for $1 at the dollar store.

I made up some cute little labels.


Then I wrapped my suet cakes in plastic wrap and hit them for a second with my heat gun to make them look nice and there you have it, homemade suet treats for your friends, your birds and your friend's birds! This batch made 12 suet cakes.

Don't forget about the glass light block give away!