Yes, you read that right. I am rendering lard! Suzanne over at Chickens in the Road has convinced me that I MUST make soap! Considering that I have a large supply of goat milk from Miss Bella, I must make goat milk soap! I am hoping to have an end product that's something like Suzanne's Vanilla Sugar Dreams soap. I have to give credit to CindyP over at Chippewa Creek: Our Life Simplified for her help as well and for giving me the courage to try this! You can find both Suzanne and CindyP's blog buttons in the left sidebar.

The first step was to gather all of my ingredients and I quickly realized that I only had a pint jar of lard. I render my own lard from pork fat. This particular pork fat came from the meat hog we had butchered last winter. My mom helped herself to a large jar of my already rendered lard last time she was here so I'm running a little short. She likes to partake in the fruits of my labor. Last week she left with 2 dozen eggs, a quart of apple pie filling and 3 pints of various jellies but that's okay because I left her house Sunday with 2 quarts of pickled okra, 1 quart of dill pickles and a pint of watermelon rind preserves.

Just in case you ever find yourself with an excess of pork fat (or any other animal fat for that matter) it's not hard to turn it into beautiful, white, creamy lard. Lard makes the best pie crusts by the way. I don't use it much to cook much because of my cholesterol but I do use it for making suet for the birds during the winter and now I'll be using it for making soap.

As a child I remember the men in my Dad's family getting together each winter and killing hogs. My grandmother, mom and the other women would be stoking that fire underneath a huge cast iron kettle just waiting for the hog fat.

This what hog fat looks like right off the hog and thrown in the freezer...


Hours of cooking and stirring would yield lard and those little crunchy things called cracklings! How many of you ate cracklings while hanging onto your grandmother or mother's apron tail when you were a child?

I don't quite go to the iron-kettle-over-the-fire-pit extreme but I do cut up my tallow into 1/4 to 1/2-inch pieces, put it in my crock pot with small amount of water just to get it started.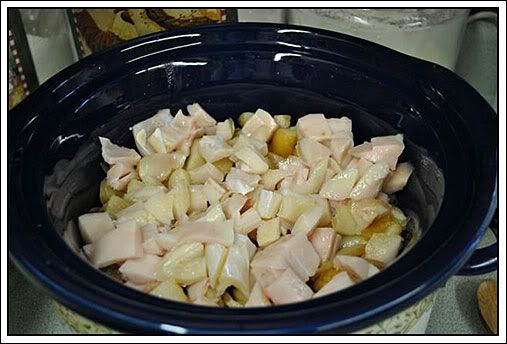 It will take a several hours in the crock pot to completely melt the fat. I have also used the stove top method for quick rendering but you have to keep a much closer eye on it because it cooks fast. There's also the oven method. You put your cut up fat into a large oven-safe pot, cover with a lid and put in the oven. Set temp at around 300 degrees and leave until fat is melted then go to the next step. This method also takes several hours depending on the amount of fat and the size of the pieces.

However you choose to melt your tallow, once melted, strain the liquid off into jars, cap and store in the refrigerator.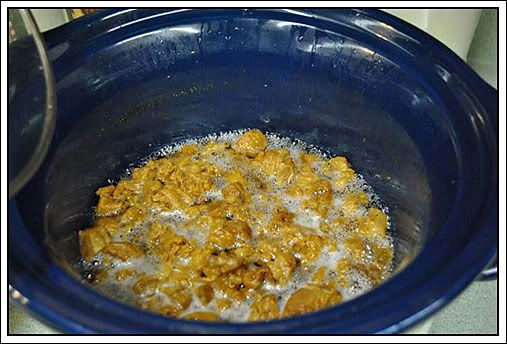 Put the small pieces back into the pot and cook them a while longer until they turn into crunchy little cracklings. Drain the rest of the grease and put the pieces on paper towels to finish draining. You can use cracklings in cornbread, as toppings sprinkled on other dishes, etc.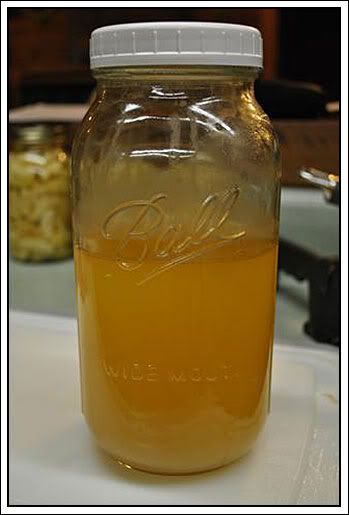 Here's my rendered lard just starting to turn a little white at the bottom after cooling in the refrigerator for a couple of hours. By morning it will look like this.


Now I have plenty of lard for making soap. I plan on making my first goat milk soap tomorrow! Follow along and I'll let you know how it goes! Wish me luck!