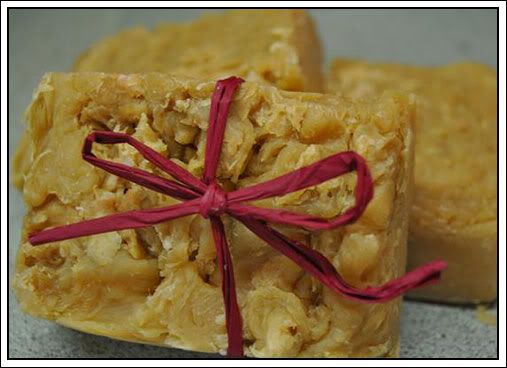 RUSTIC PEPPERMINT GOAT MILK SOAP



It took me a little longer to get this posted than I had planned. My first batch of soap came out as soap but I didn't like it at all. I didn't like the color or the smell. My second batch I am much happier with. It's Peppermint Milk Soap. It smells wonderful, lathers well and makes my skin all soft and smooth!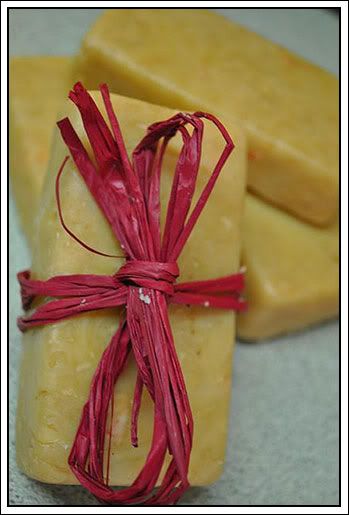 PEPPERMINT GOAT MILK SOAP



I wish the color was a little lighter but it's about as light as I can get it with the hot process of soap making. I think I'll try cold process at least once to see which method I prefer.

The recipe I used made this much. I had 8 bar molds and did the rustic looking ones in a cardboard mold.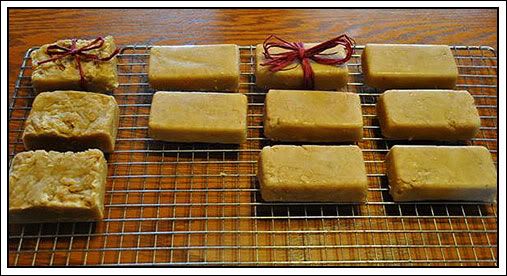 I'm just excited to be able to say "I made soap!!"

My sister and I will be leaving for a little get together/reunion in Oklahoma with friends on Wednesday and will be back Sunday. I'll post more about soapmaking after I get back and have time to really get into trying different scents/blends/techniques, etc.

This trip has all my emotions going crazy. I haven't seen these ladies since last year when they came here for our annual reunion (which was the 5th reunion but the 1st that I had attended) and I am so excited to be able to attend again BUT I've never left my boys for more than overnight. I have no worries about my husband taking care of them but I'm going to miss them so much!!! We have the web cams set up so I can tell them goodnight each night. Then, of course, I'll have a good cry and then spend the next day enjoying myself with the best of friends and I'll be home before I know it making more soap!