Lots of links in this post! I didn't plan it that way, I promise!


Each year our apple tree bears it's little heart out! This year is no exception. The apples are smaller due to lack of rain but it is absolutely covered in them. A lot of them have already fallen to the ground because of the excessive heat and dry weather. The guineas and chickens love pecking on these during the day and there's always a doe or two eating apples at night when I flip the porch light on to let the dogs out.

Each year I find a few more ways to use the apples. Last year I made jelly but the long, tedious process of jelly bagging and squishing and straining and dripping made me decide I'd rather buy my apple jelly but then I found that wonderful thing I have been blogging about lately. The STEAM JUICER! It's on the stove now filled with apples, pouring out beautiful clear apple juice for jelly.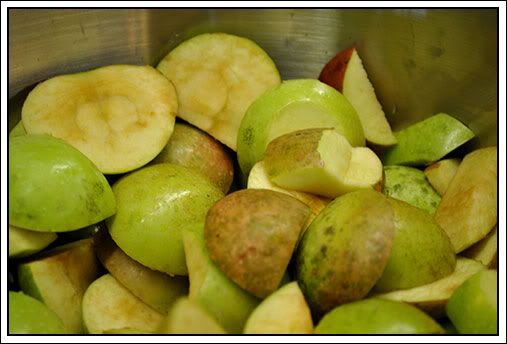 See....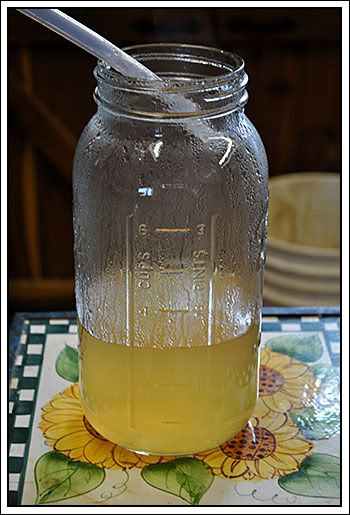 I will also make a couple of apple pies over the next two to three weeks and I will can and freeze apple slices in syrup. My boys have gone through the 8 quarts of apples I canned last year and have started on the frozen ones. They request fried apples at least once a week and I can't resist making a few fried apple pies once I have them cooked.

I am also going to use apples in the Pear Custard Bar recipe. I tried this with fresh peaches and it was absolutely delicious! Don't tell the pears but the peaches were even better! Along with several bags of frozen peaches for this recipe, there will now be several bags of apples!

I also use my Roma Food Strainer to make applesauce and apple butter.

My husband uses my Pampered Chef apple peeler/corer gadget to make these apple rings. He dips them in cinnamon and sugar and dehydrates them. Yum!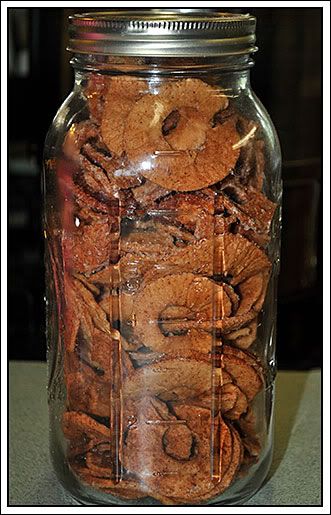 A few calls go out to neighbors and friends and they come and pick apples for their own uses and then a couple of five gallon buckets are stored in a dark, cool, dry place to keep for feeding the deer and birds during the winter months.

Needless to say, our little apple tree provides a mighty harvest for many!