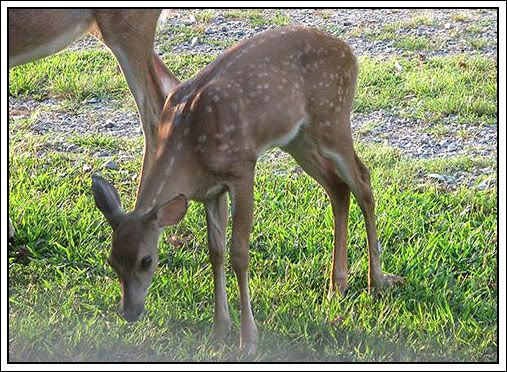 This fawn and it's momma live in the woods behind our house.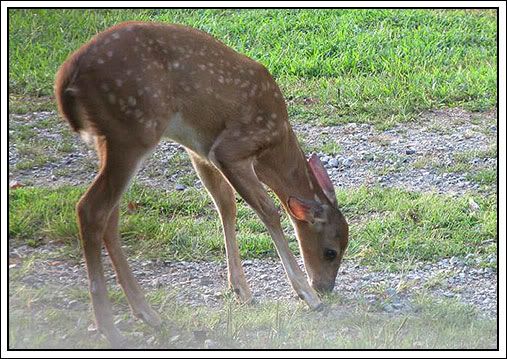 They usually wait until late in the afternoon to visit the apple tree.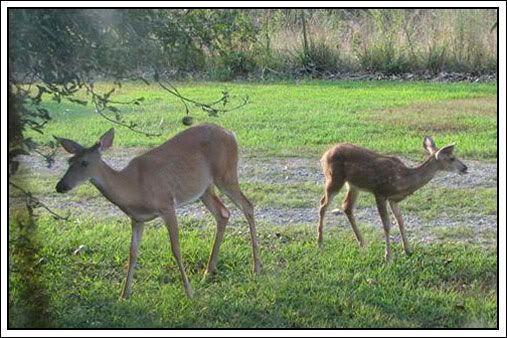 But they got an early start yesterday evening and he loves the apples.
I took these pics from our bedroom window.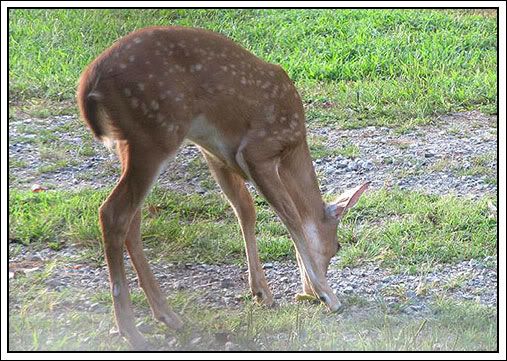 I have watched this little guy growing and playing over the last month from my kitchen window.
Last year I watched twins grow up there with an older doe after witnessing their birth in the middle of a thunderstorm.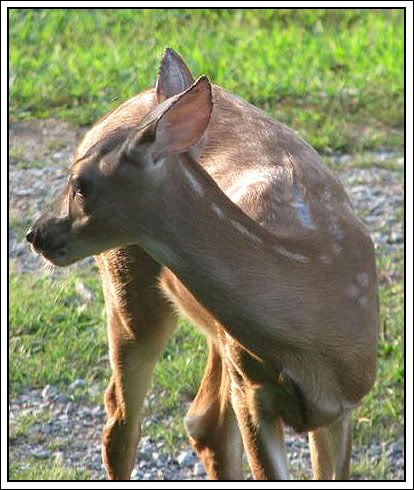 Just one of the many reason I love living way out here in the middle of nowhere!