Marv is one of Nanny's babies from last year. He's grown up into quite the handsome man. I don't talk about Marv much because he's such a shy, quiet guy. He's part pygmy and part Nubian, which makes him a Kinder goat.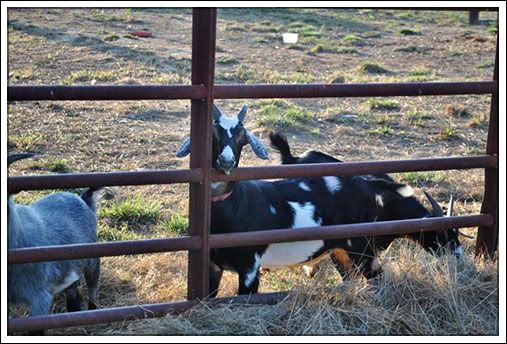 Marv is our only whether so I think he feels left out from time to time. The girls are all pushy and demand attention. Marv just waits his turn. He's such a sweet goat. He loves it when I scratch behind his ears.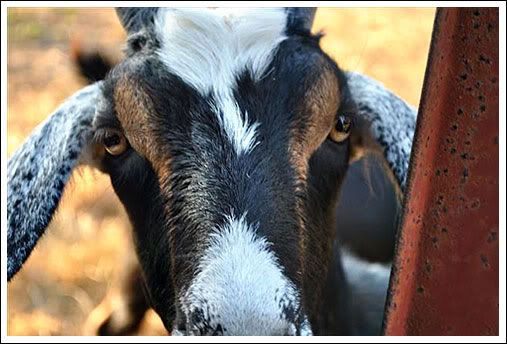 He always looks like he's asking you something...like "Do you have a cookie for me?"


"Got any gummy bears in your pocket?"


"Will you take me in the house and let me sleep in your bed and watch TV?"

Okay, you're sweet but that's going a little too far Marv (if you didn't read the above link, my youngest son named him Marv. I said Marv? and he said YES, as in Earf, Jupiter and Marv! - so Marv it was!)

Marv wanted me to tell all of you wonderful readers that I am going to host another magazine give away tomorrow! The last one was such a hit, I thought I'd do it again! So check back tomorrow and jump in on the fun!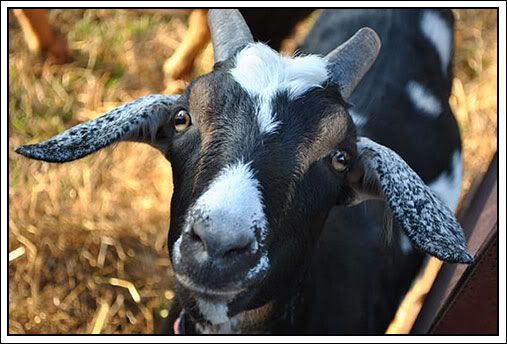 "Do you want to win a magazine? Huh? Huh, Do ya?"