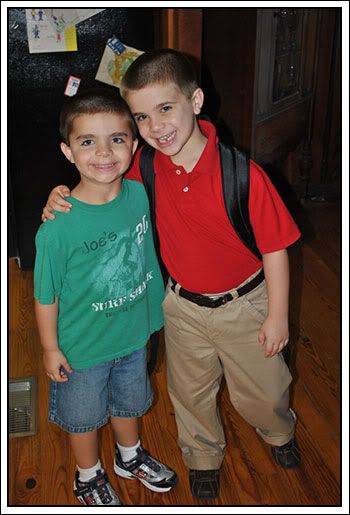 And so grown up! But he still holds his momma's hand. See...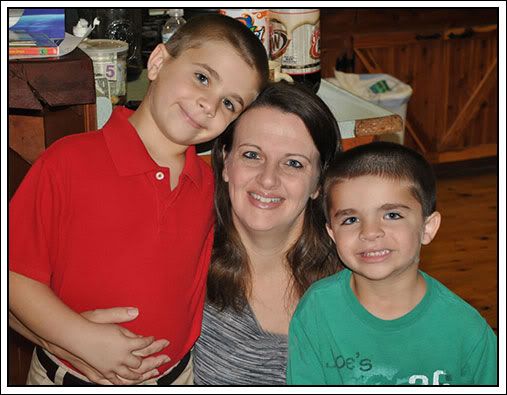 And gives Daddy and Luke hugs.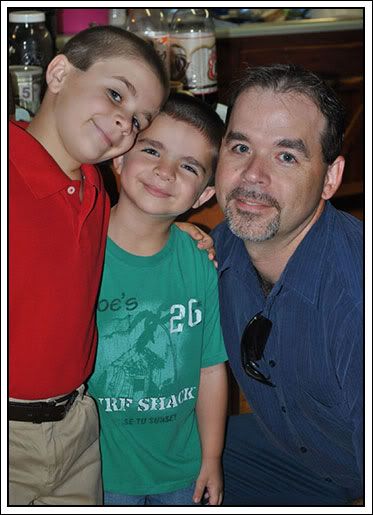 He's proud of his first missing tooth. He was determined to pull a tooth before school started. He pulled it Friday.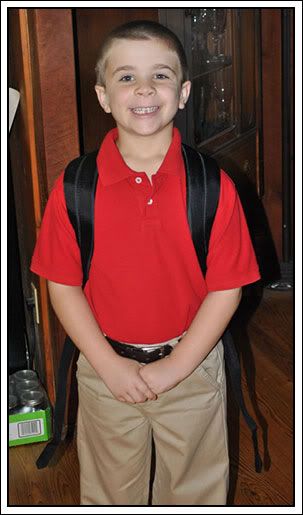 and his new back pack!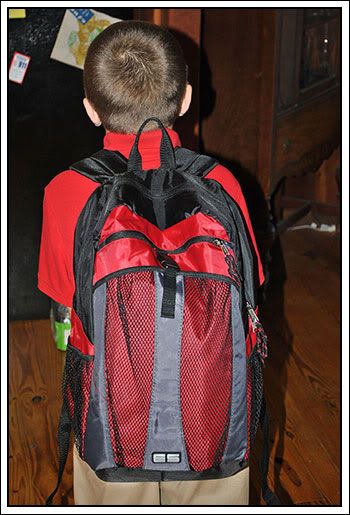 His little brother has really missed him today.
I wasn't sure he was going to let go of him when we were ready to leave the school. He ran back for one more hug.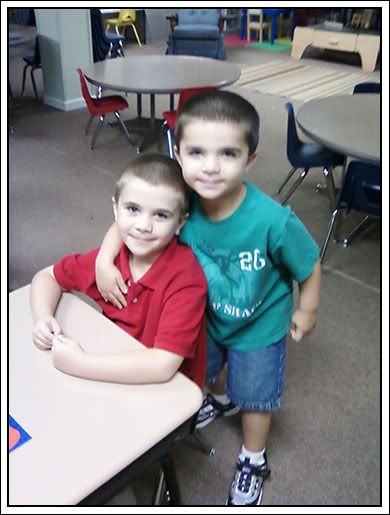 And then I walked away and left my big boy first grader sitting in his new desk.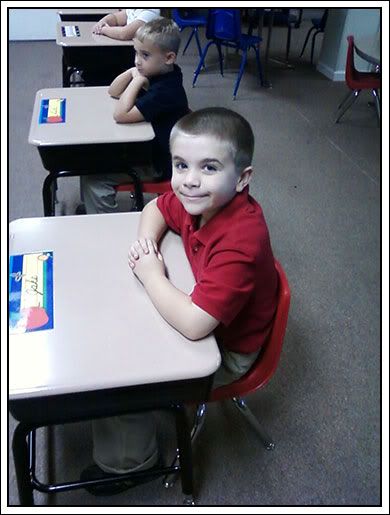 He came home and said he really liked the first grade and then he showed me how he learned to write a cursive "e".

I think back to the first day of kindergarten and know that this year will go by just as fast as last year did and then Luke will be heading out that door to Kindergarten with him every morning and I won't know what to do with myself...at least for a little while and then I'll decide it's time to do some of those things I've been wanting to do.

Like....make goat milk soap!