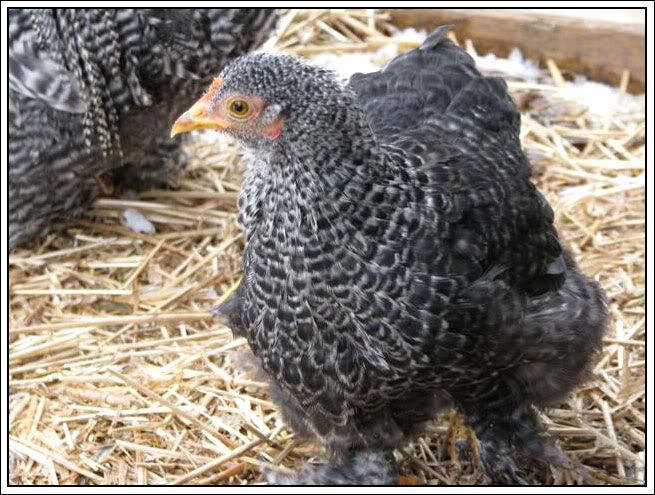 No longer a young chick, no longer baby Boo. She is now officially "Lady Boo"! She has acquired this new title by gifting me with her first perfect

little

egg!


Thank you, Boo!
In comparison to even her momma's eggs, it's little.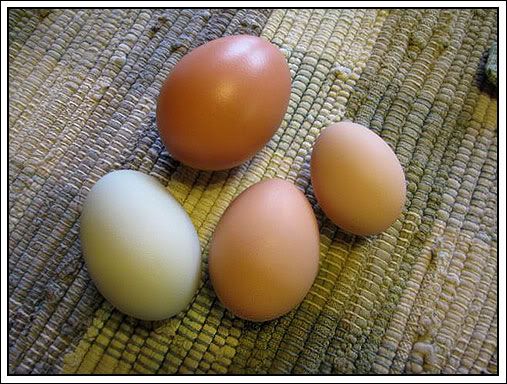 Here we have a regular hen egg, a greenish-blue "Easter Egger" egg, a Bootsie egg, and a little Boo egg!


I think all eggs are beautiful and although she may never lay one of these.


I still think her little eggs are perfect!!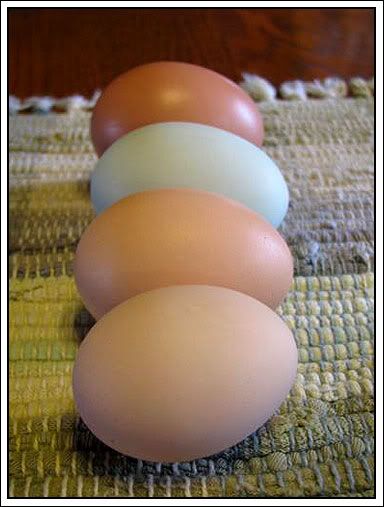 and they will fit right in with all the other different kinds of eggs I get each day! Now if I could just figure out where those guineas are hiding theirs!