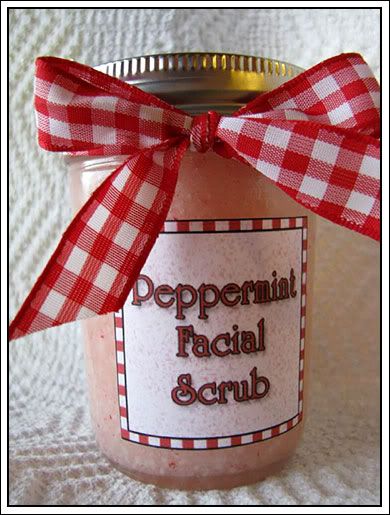 I read a post on Chickens in the Road awhile back on making your own facial scrubs and put it in my "list of things I have to try". Cindy P from the forum there had posted some of the recipes for her scrubs that she makes for craft sales. I made the brown sugar one that Suzanne had posted on her blog but I'm not a big fan of Olive oil...taste or smell! So I searched the forum and found some using Canola oil! I settled on making the Peppermint Facial Scrub and Ladies and Gentleman, this one turned out great!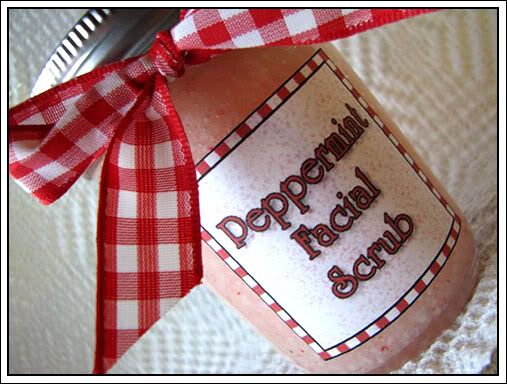 Here's the recipe I used....

PEPPERMINT CANDY SUGAR SCRUB
1 cup white sugar
1/4 c. very finely crushed peppermint candy (about 10 discs)
1/2 cup canola oil
Vitamin E oil squeezed from two capsules

Mix together and place in a cute little jar.
(Thank you Cindy P)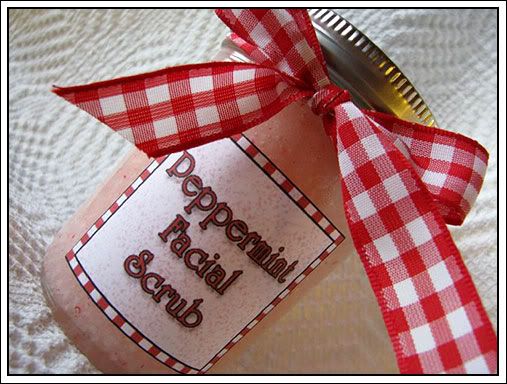 I made a label using Photoshop. I think I'll make the next one with the actual name of the recipe. Peppermint Candy Sugar Scrub sounds so primitive and cute!
Tie a cute little bow on top and there you go.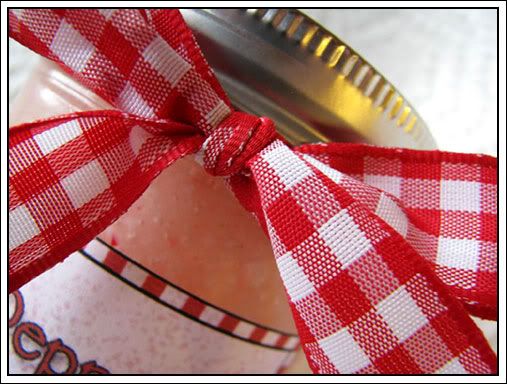 I'm going to try the brown sugar and vanilla one again using canola oil (or maybe almond oil if I can find it). I'll do a brown border and lettering for the label and maybe some raffia for the bow. The possibilities are endless and my face is very smooth and soft!