My phone rang at 5:58 a.m. yesterday morning. I very sleepily answered it to hear my moms voice. She said, "I have a baby!" I didn't have to wonder what she was talking about. We've been waiting one this baby for quite a while now.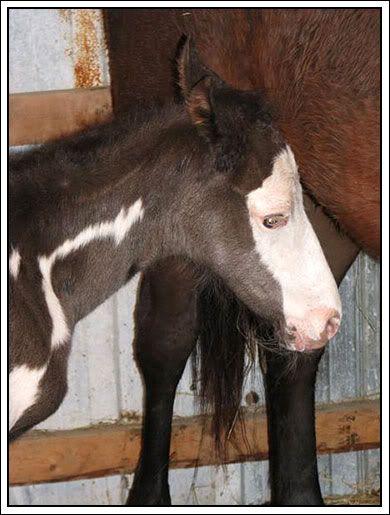 The mare was given to mom a few months ago. Her owners couldn't take care of her anymore and she was practically wild. My Mom and Dad took her and over the last few months have shown her the kind of love and tenderness needed to turn her into a big baby herself.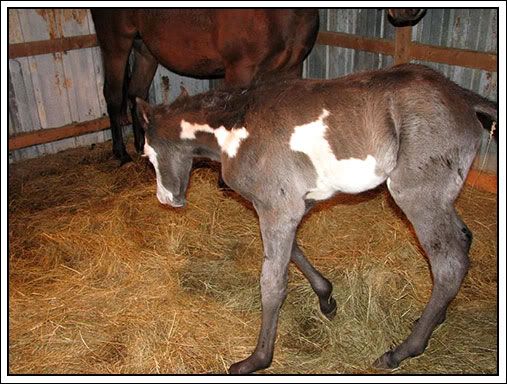 The people she got her from told her that she might be bred because she had been in a field with a stud for awhile so we had no idea exactly when she was due to have her foal.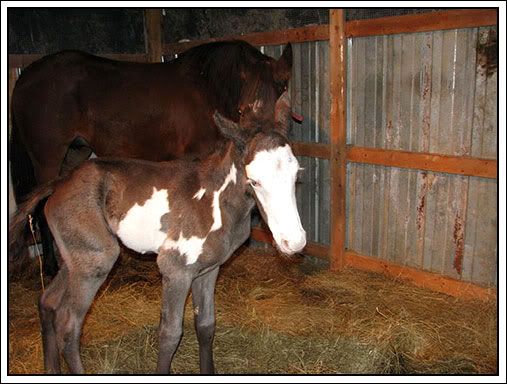 The big surprise is the color! He's gray and white! Some of these pics look like he has a brown tint but it's just the lighting. He is actually the color that he looks in this photo and look at that white face.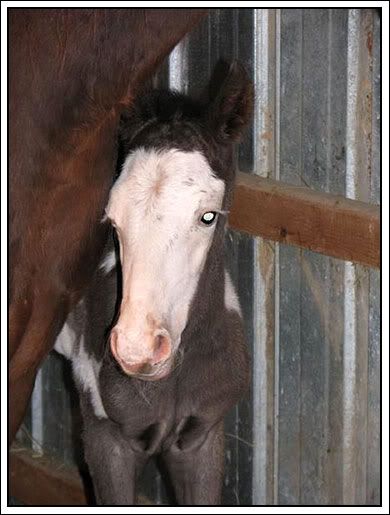 His mom is the color you see in the pics and we were told that the stud was a dark sorrel, almost black.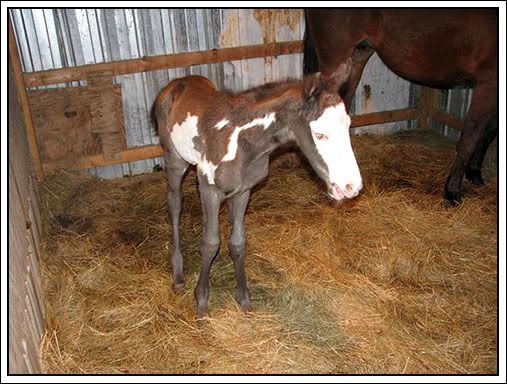 I think he's unique and beautiful! Mom is still trying to decide on a name.