Just wanted to post a few new pics of the colt. My brother has named him Chavez. I have no idea if that will stick or not. He's really filling out and getting so much more handsome.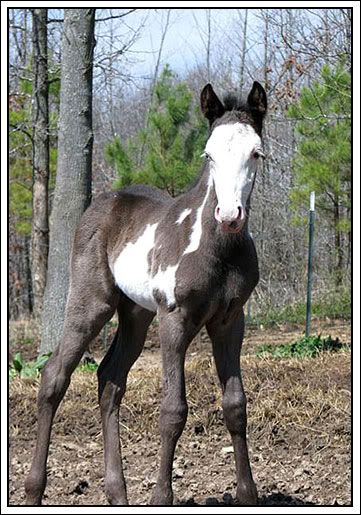 He has what's called a wall-eye in horses where one has no pigmentation in the iris so it makes his eye look blueish-white. The other is brown.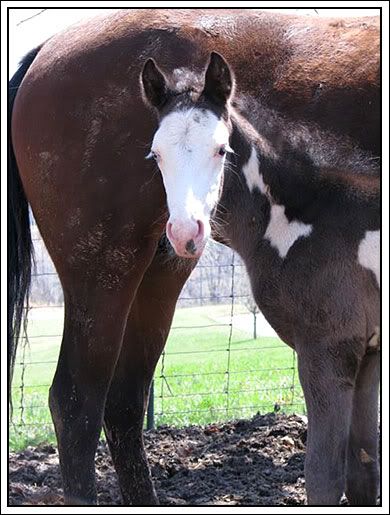 If you get tired of seeing pics of this little guy, just ignore me.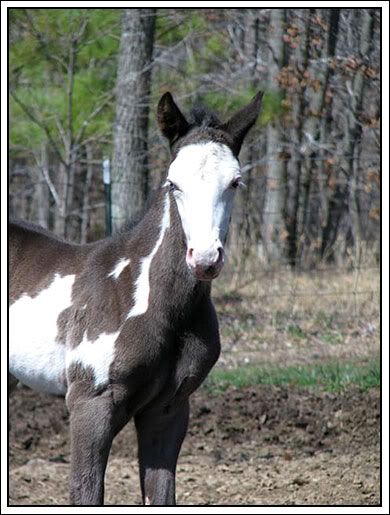 He was so cute and happy to be outside playing with his momma yesterday.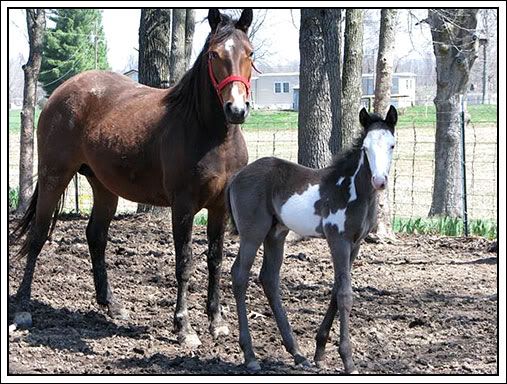 Of course, he had to take time for a quick snack.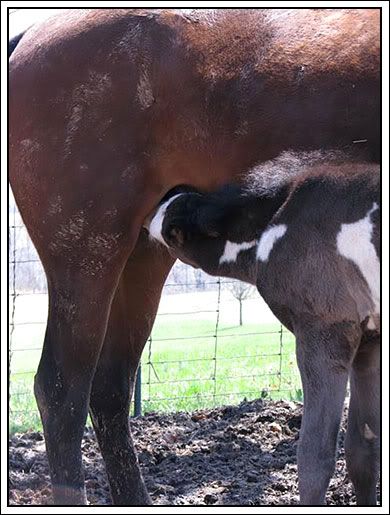 Pretty boy and he knows it!


I could take pics of him all day!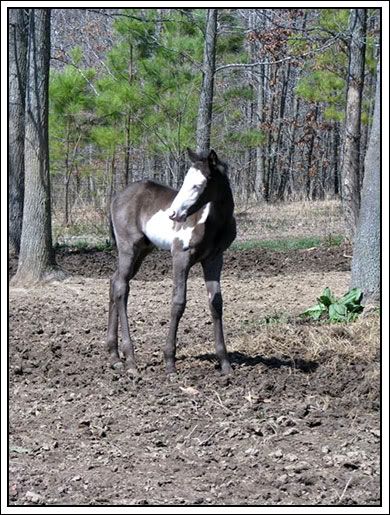 Even if he's just scratching his leg.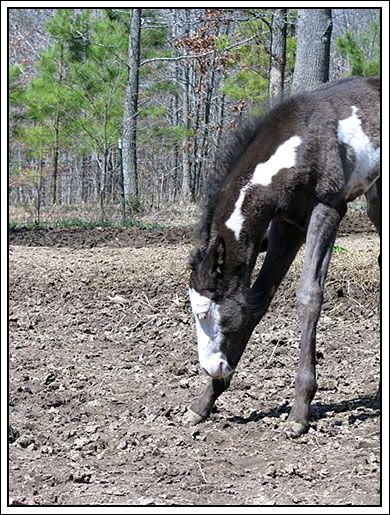 But I'll stop with one more. This one looks like it's in black and white but it's really not!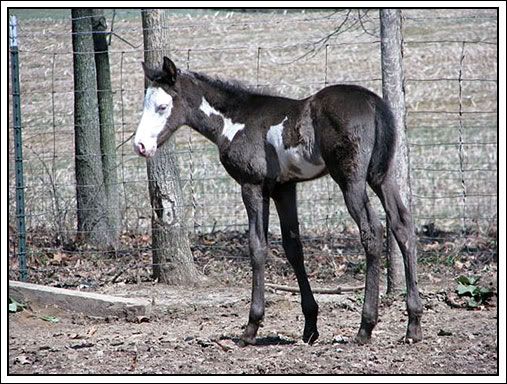 Until I have more baby chicks, I'll just have to post pics of this baby......or.......we have baby pigs due in May!