The barn kitties decided to show their cuteness so I would post about them. They informed me that the goats and chicken get their fair share of blog time and they would like to have their 15 minutes of fame....Please and Meow!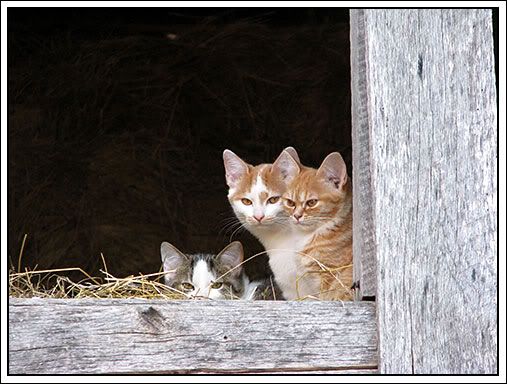 These are the babies of a stray momma that decided to take up permanent residence in our barn. Not long after she had her kittens, I heard a loud meowing in the barn loft. Little Bit here had decided to climb and then fall between all the bales of hay.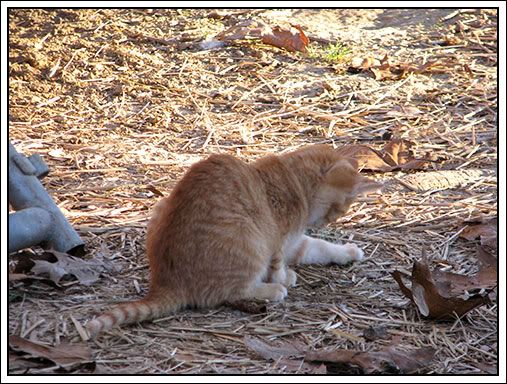 I moved 23 bails of hay one morning just to get to a stray kitten that I didn't need in the first place. She has always been the runt and has the funniest looking little smooshed up face. She makes me laugh every day!

I noticed the mother cat seemed to be sick one day and she later disappeared. Not sure what happened to her but I got to play momma after that.

The yellow and white one is by far the gentlest. She loves to be loved on. The boys make sure she gets plenty of attention. The other two are just getting used to being petted but not ready to be picked up.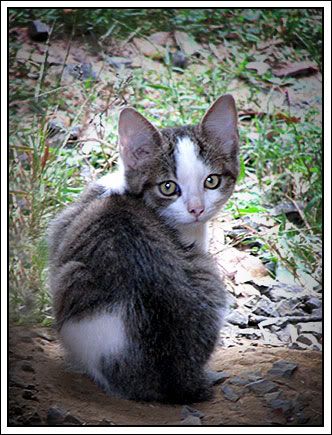 I learned this first hand when I tried to pick up the gray and white one. I ended up with a few scratches BUT when their mother first disappeared and I started feeding them goats milk and soft kitten food, I couldn't get within 10 feet of them they were so wild.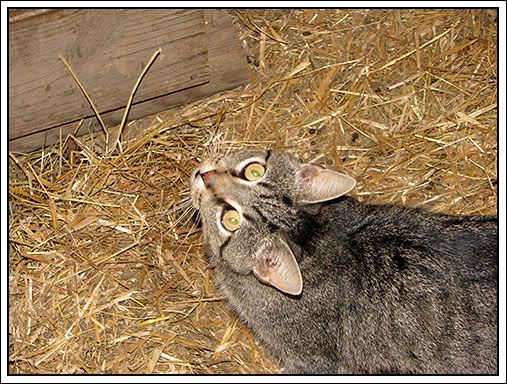 And of course I have to mention the big baby of the family, Dirt Cat! He's looking for mice in the goat stall. He has had a long road to recovery but he caught a bird yesterday for the first time since he got sick. It made me smile to know he's back to being Dirt Cat, hunter, stalker, bird and mousenapper!