Of course they have to be seen too! I'll never here the end of it if Nellie doesn't get to stick her nose in here and say "Hi!"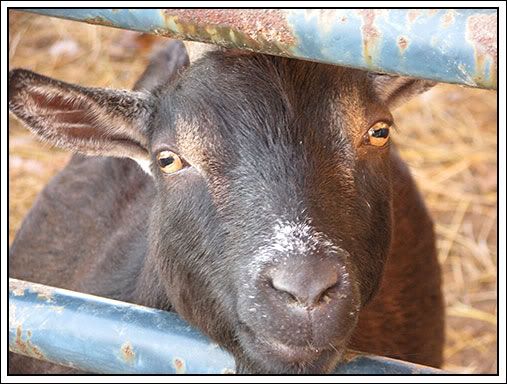 I am still milking Nellie. It's been 2 months now and my husband drinks it for breakfast every morning. I have made cheese, fudge and yogurt from the 2 quarts a day Miss Nellie May supplies me with.
Lucy and Marv are growing so fast. They are almost as tall as their Momma now. At two months old I have separated Marv from the girls. He is scheduled to be whethered next week and can rejoin his mom and sister. He's such a sweet boy. We will enjoy having him as a wether. Lucy is a loving doll baby. We have had to bottle feed her. Nanny just wasn't making enough milk for both growing babies. My boys have enjoyed that chore.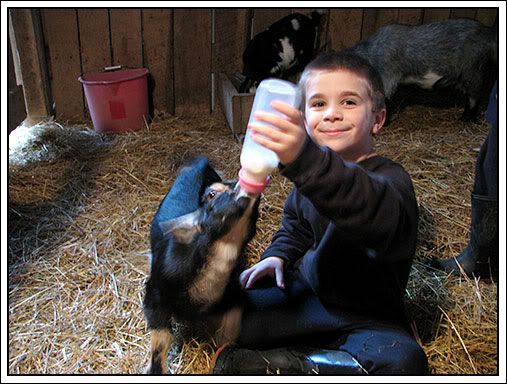 The little stinkers love to climb through the gate!
(The goats not the boys, the boys climb OVER the gates).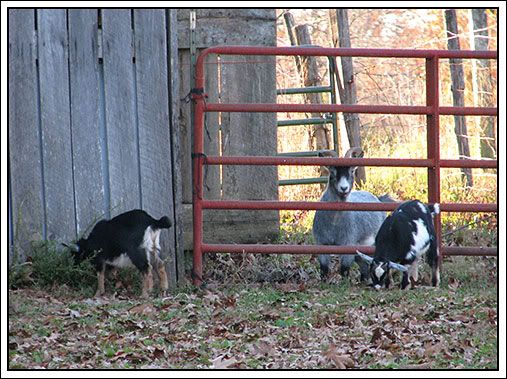 and then there are the guineas. I have 14 adults and they make A LOT of noise. I sold the 16 young ones I had last week.
They love to hang out on the stall doors and "talk" while I'm trying to take care of the other animals.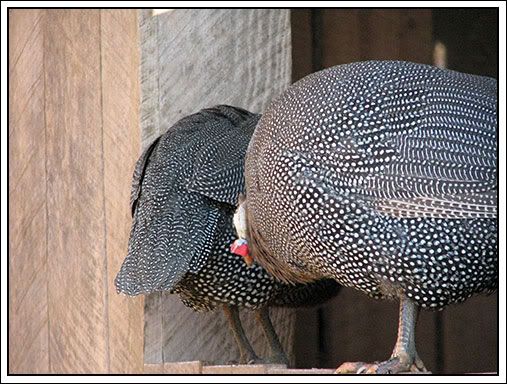 Here they are soaking up a few rays of sun out back at the barn.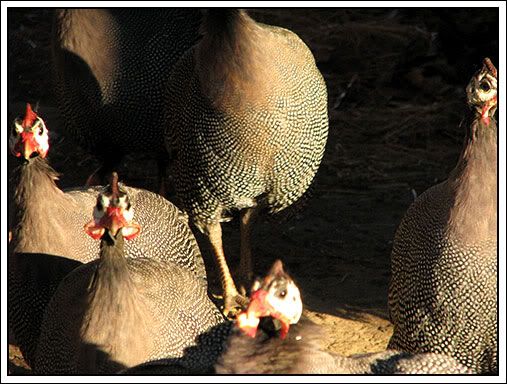 Oh and about those hens I bought Thursday, I went back yesterday to get a few more and he had 2 left. I brought both of them home with me so I'm up to 29 now.