At least for a couple of days, then everyone is off for Thanksgiving again! I have missed you all! I have been busy making dreamsickle fudge, chocolate fudge (with and without nuts), lemon fudge, coconut balls, peanut butter balls, and pumpkin rolls! This was something I always enjoyed doing at Christmas but the last couple of years things have been so crazy that I felt rushed and pressured to get it done and that took the joy out of it. This year I decided to do it early so I could enjoy doing it!

I sent 2 large trays (one for the hospital employees and one for the clinic employees) with my husband this morning and I have two more smaller ones to deliver this afternoon. And yes, I kept just a little but for myself!

I promised a Christmas Give Away and since I'm not sure the fudge would make it through the postal service, I am giving away one of my Christmas Light Blocks!


This is the "There's No Place Like Home" light block. This is not the greatest pic but it's the only one I have on my computer at the time. I'll try to get a better one posted before the giveaway ends! It's beautiful, I promise. It is is trimmed with a pretty burgundy colored bow that matches the holly on the graphic.

I use a light cord like this one with all my light blocks so the bulb is changeable and you can easily switch it on and off without unplugging each time!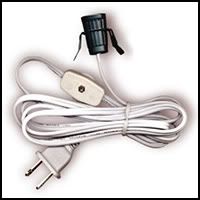 How to enter:
Tell me a Christmas/holiday tradition you do simply because you enjoy it! Like baking or calling old friends to say Merry Christmas or trekking through the woods to cut your own tree......I wanna hear them!

If your email is not linked in your profile, please use the "contact me" link in the right sidebar to send me your username and email address otherwise I have no way of contacting you if you win!

Blog about this giveaway and get an extra entry! Contest will end December 10th at 9:00 a.m.

Don't forget to vote for Suzanne!


Good Mood Gig from SAM-e