I worked yesterday and had to work today. I get my camera back Sunday so my posts should get a lot more interesting after then. I've missed my Canon companion. It's amazing how many things you see that make you think, "if I only had my camera" when you don't have it! The orange lilies that grow along the roadsides (known as ditch lilies around here) are in full bloom right now and they are absolutely beautiful but telling you about them is just not the same without a photo!
I received my
prize
from Linda over at
Prairie Flower Farm
and the fabric is absolutely adorable, plus I LOVE snowmen! Thank you so much!
Ga.farmwoman
your cookbook is on the way, I sent it out Thursday (a day late, sorry about that!)
Lisa over at
shmoopywood
is having an awesome giveaway. Be sure to check that out too.
I'll leave you with a pic taken last year of a water lily from my mom's pond.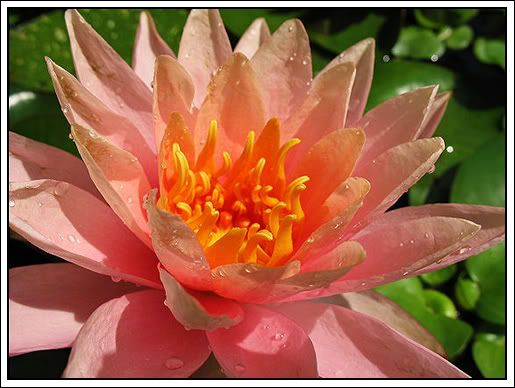 Oh and I am having a new give away for the 4th of July and it's NOT a cookbook. It's something very patriotic! I'll be listing it soon!