THIS CONTEST IS OFFICIALLY CLOSED!
AND THE WINNER IS................................ACCORDING TO
RANDOMIZER.ORG
.......
# 6 - OKBARB
!
CONGRATULATIONS!
Please email me with your address (and your cornbread salad recipe please) at mycountryblogofthisandthat@gmail.com.
Thanks for playing everyone! Keep watching for my next giveaway!
-----------------------------------------------------------------------------------------
In honor of Independence Day, I am giving away one of my light blocks. I am posting this give away a little early so the winner will have time to receive the block before the 4th of July! I became addicted to making these blocks a few years ago and actually made over 300 of the Christmas style ones. This is one of the 4 x 8-inch blocks in the "Sweet Land of Liberty" theme. These come with a 6 foot cord with switch (the kind used for Christmas village display houses.)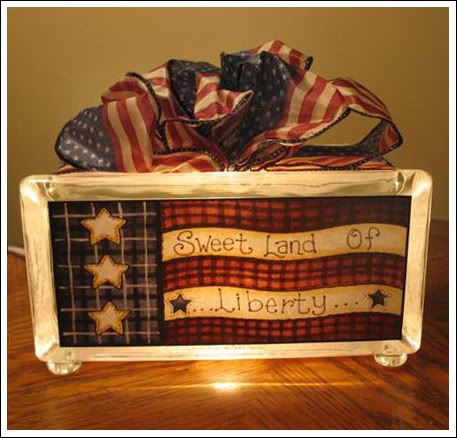 To enter the give away, all you have to do is tell me what your favorite summer cookout/barBQ/picnic dish is (and if you win you have to share your recipe with me!) If you blog about this on your blog and leave a link back to it in your comment here, you get two entries!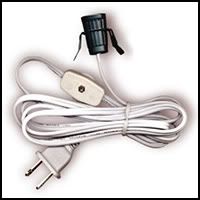 Update:
I had someone ask me about the type of light inside. This is the bulb that can be changed if it blows, not the string of Christmas lights. There is a 1-inch hole in the bottom of the block with one of these light cords and a clear bulb. Makes it easy to turn on/off without having to unplug it each time.
The contest starts today and ends at 9:00 a.m. on June 27th!
GOOD LUCK!!!