While I was out taking pics of the farm bounty yesterday, I snapped a few of the critters. The baby chicks are growing fast. These are the ones that hatched right before we went on vacation.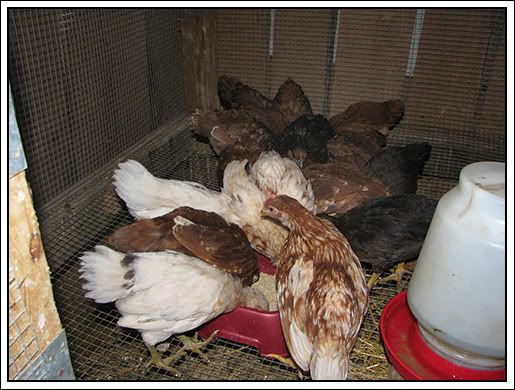 These are the guineas that hatched at the same time. Don't tell Bootsie and Stud that these are not chicks. They are very protective parents! Of course the guinea chicks are almost as big as they are. I need to clean their little coop out. They are a messy bunch!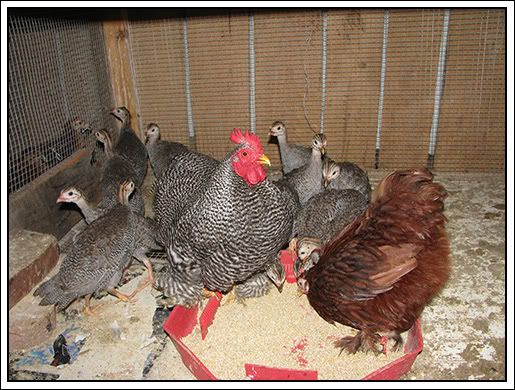 This is Nanny! Notice her belly! We're getting a baby (or babies)! I'm not sure about Nellie yet. She always looks like she's going to have a baby!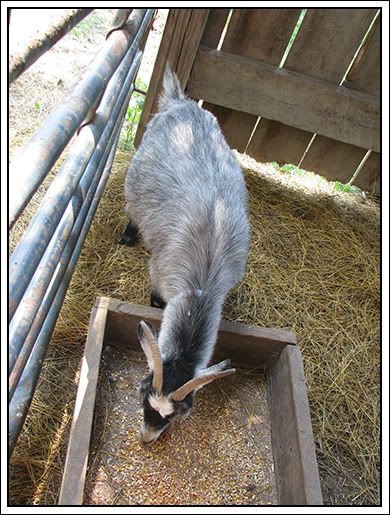 Of course, I can't leave out Hickory, Dickory and Doc! They are always ready to pose for me.

And when I got back to the house I found lazy Dirt Cat sleeping in the heat. He woke up enough to pose for a pic and get his belly scratched. Then right back to sleep!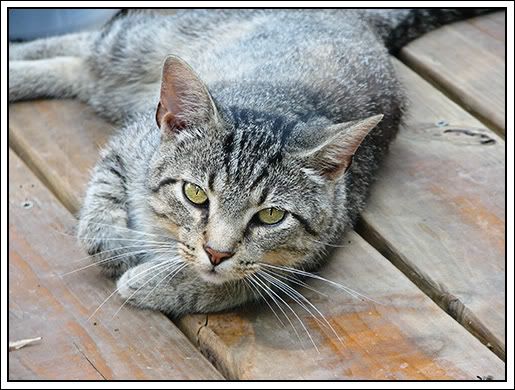 That's the critter tour for the day. I hope you enjoyed it!
Don't forget to comment on my
Patriotic Give Away
to enter! I will be choosing a winner at 8:00 Central time tomorrow morning!