We used to be classy and use beautiful "real" plates for our Thanksgiving food.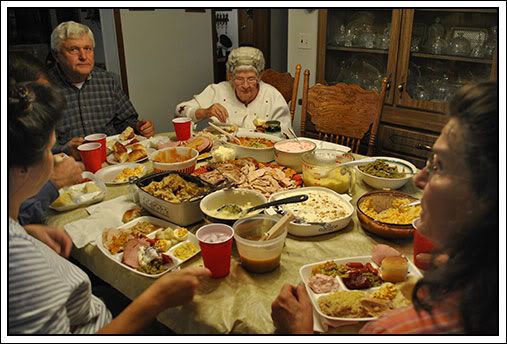 (My aunt, dad, grandmother and mom)

But hey times change and these styro-plates hold more and make life easier. You can toss them in the garbage and lie on the couch rubbing your stomach moaning after the meal instead of washing all those "real" plates. Plus these are great for taking home all the leftovers in! We'll be eating leftovers for a week.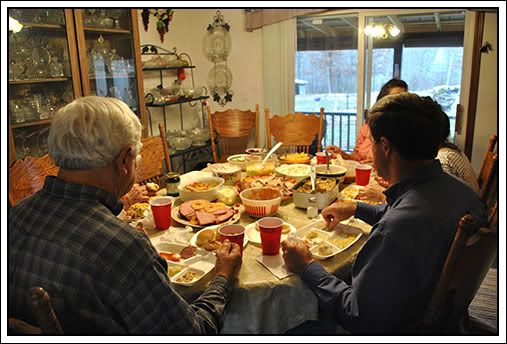 (My Dad and Uncle)


The "adults" got the big table.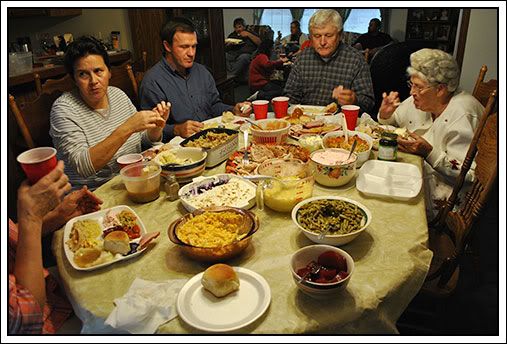 See that one big sourdough roll left? It went home in my BIL pocket!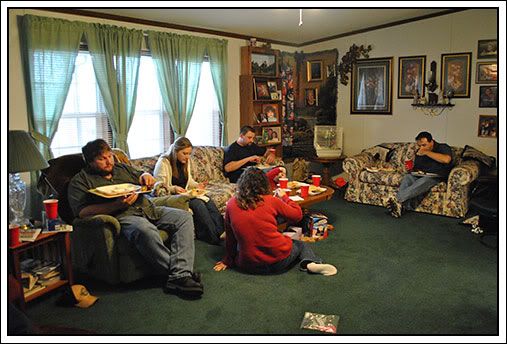 The rest of us were in the living room stuffing our faces, laughing and later playing some very intense games of BINGO!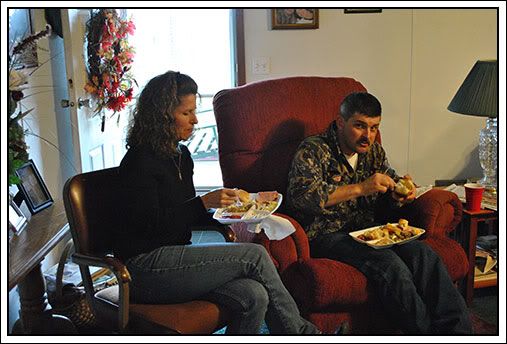 I think my brother was worried I was going to take his food!
I forgot to get a pic of the dessert table. We had some awesome desserts and I got a new cake recipe!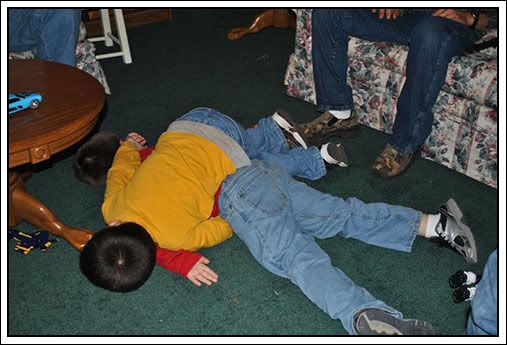 Thanksgiving at my mom and dad's always causes a lot of people to feel like this
and it will all happen again at Christmas!

I hope you were all blessed with a wonderful Thanksgiving filled with family, love, laughter and more food than you knew what to do with!