OH NO!! Yet another addiction!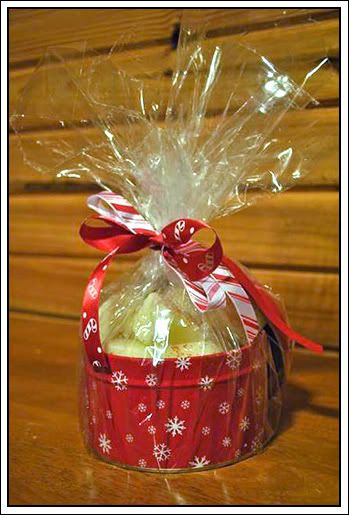 I have made Peppermint and put them in cute little Christmas tins and I have Apple Blossom scented ones that I need to find containers for.
They are so easy and cute! You just take one cube into the shower with you, wet it, sort of squish it in your hand and scrub away.

Here's what I used:
6 oz. melt and pour glycerin soap
6 oz. sweet almond oil (you can use other oils as well)
18 oz. white sugar
A few drops of vitamin E oil (poke a hole in the vitamin E gel capsules and squeeze out the oil).
Fragrance and color.
Melt your soap in microwave (about 30 seconds). Add oils and stir. Add sugar and stir. If it starts to get too thick, reheat again. Add you fragrance and color. I had to reheat a couple of times to be able to pour it into the molds. Don't overheat or the sugar will melt. If it still seems too dry after reheating you can add more melted glycerin or oil. Pour into molds let harden for about an hour. Pop out of molds and cut into small squares.I used the rectangular shaped soap bar molds. I cut each bar into 6 cubes. Store cubes in an air tight container in a dry place.

Apple Blossom Sugar Scrub Cubes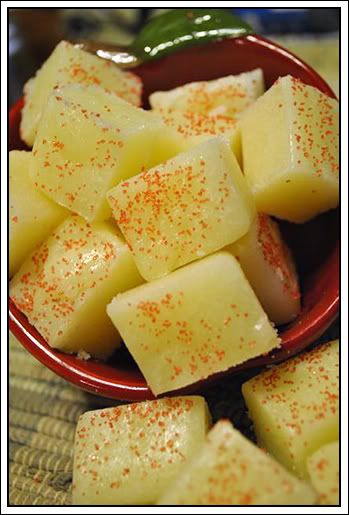 The first batch I made came out of the molds dry and crumbly. I just remelted it and added more glycerin soap the second time and they turned out great. I think the amount of soap can depend on what oil you use and you can adjust it to get the right pouring consistency. If it's too runny, add more sugar.

Have fun!!
Peppermint Sugar Scrub Cubes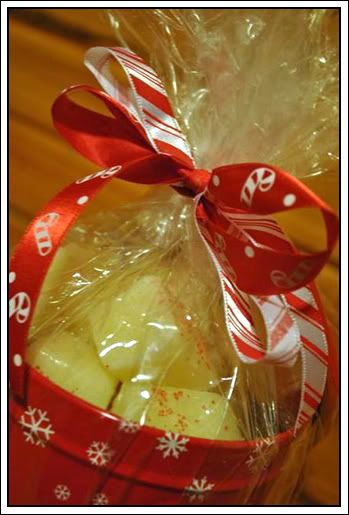 I found these tins at the Dollar General store for $1, added clear cellophane and candy cane ribbons.