Why do I always think things will slow down when the garden is laid to rest for another year? It never slows down around here.



There's always child-rearing, goat-wrangling, chicken-raising, basset-bathing, some-sort-of-canning thing to be done around here.

Oh and there's that one little addiction (or two) that I have found myself tangled up in lately. In case I haven't mentioned it, I make soap. If you have never made soap and don't want to be addicted to soap-making and think about all the things you can put in soap and dream about soap, stay away, stay far, far away! Don't say I didn't warn you if you try it!



Okay, just a little peek at my latest. More peppermint.



I was so hooked on hot process then I went and made a cold process batch and I haven't made hot process since. I also have the stuff to make orange lip balm...yummy!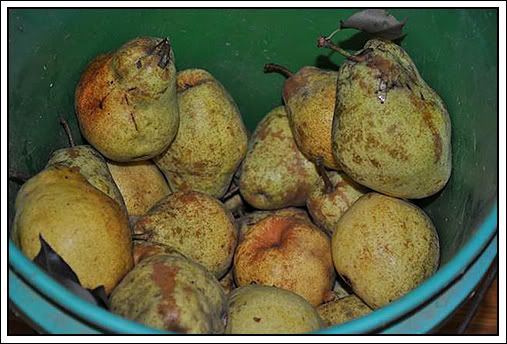 A friend brought me more pears. I gave her soap, lip balm and pear honey to take home. I tried to give her a rooster. I have 5 that need new homes.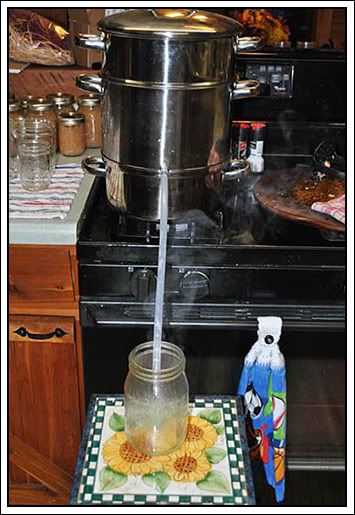 I'm steaming my pear pits and peels to make pear jelly.
Pear butter is on my list for tomorrow after church.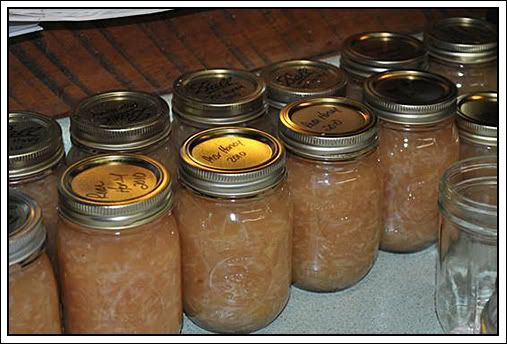 And I have already made another batch of pear honey.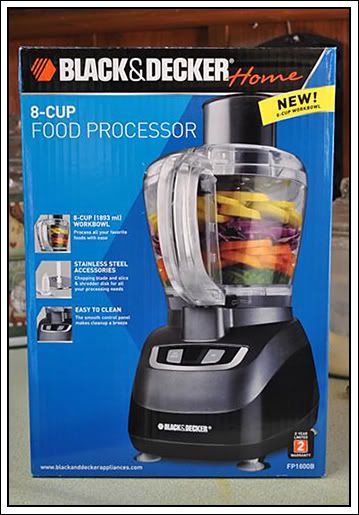 And look! I'm spoiled! I didn't even have to wait until Christmas. Thank you honey!

The goats are busy this week. Dute-Dute is here for a visit! Once you see him, you will totally agree that the name fits! Dute-Dute is a full-blooded Nigerian Dwarf. He's a year old and he thinks he is HOT STUFF! Nellie and Nannie do too. Lucy is not quite sure what to make of him yet. She's still innocent! When he's done "visiting" he goes back to his real home. He may be little but he's stinky!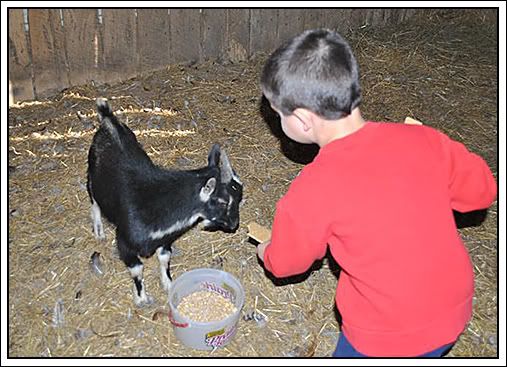 He was a bottle baby and loves to be petted and loved on. Luke shared his Graham cracker with Dute-Dute.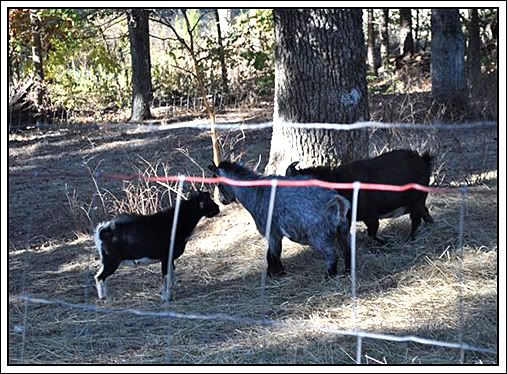 Look how small he is compared to my girls.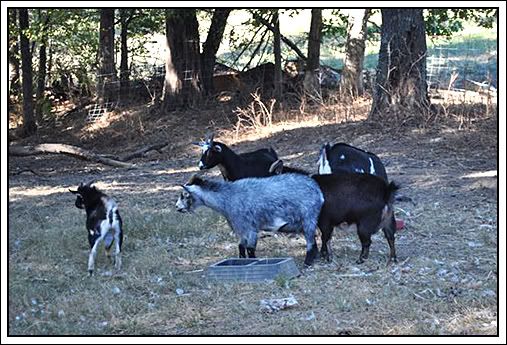 He is THE MAN and he knows it! Miss Bella, my milk doe, will be going to visit a Nubian buck next week and hopefully I'll end up with another doe or two to milk from her.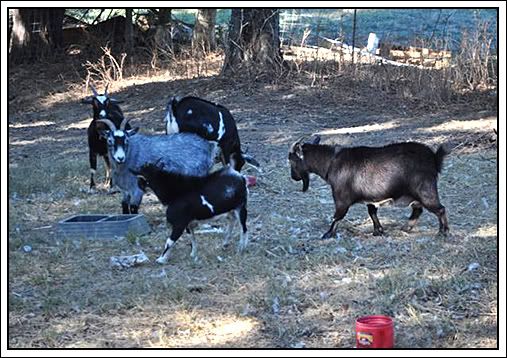 I can't wait for little Dute-Dute babies in March-April of next year.

We've been cleaning up around the barn and rearranging some of the stalls and large chicken cages getting things ready for colder weather. I've got the brooder all ready for the 42 eggs in the incubator that should hatch the 12th. The 500-gallon propane tank got filled up last week. We realized how precious having our pantry stocked and plenty of propane for back up heat really was when we went through an ice storm and 16 days without power a couple of years ago.

It's busy here and there are times when I feel like doing this...



but I love it and I wouldn't have it any other way!