I spent Friday building a new clothes line all by myself, even poured the concrete for the posts and what happens?? It rains....and rains....and rains! I promise pics and a post when I see the sun again! While we are waiting, I thought I would share a little "blog improvement" something I found this weekend.

Maybe I'm way behind but I just found this widget yesterday and I am loving it! It is so easy and simple to install and leads people to other posts like the one they are reading. Just one way to make your blog a more popular place!

It's called LinkWithin and adds clickable thumbnails to the the bottom of your posts. Like this.....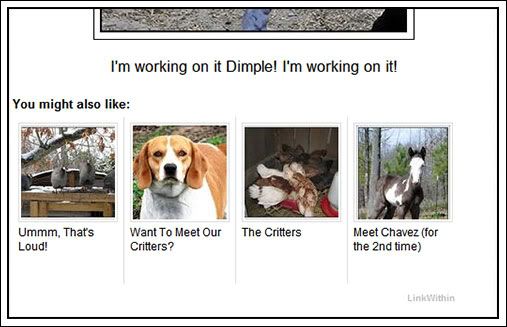 Just follow the steps on the website to add it to your blog. It uses your labels to find related posts.

Oh and I have a new addiction....
Homemade yogurt flavored with pear honey....somebody stop me!