Girls can build stuff too!
My clotheslines turned out great so I thought I'd go a step bigger. I have always wanted a greenhouse so I decided to build one. I already had my spot picked out. It's an 8 x 8 pad that a building used to sit on. The building is now in the field for the donkey or goats or geese, whatever needs it. But the pad is mine! I had a picnic table on it for awhile but I think a greenhouse would be much better here.



I hopped in the truck and went to True Value. I spent approximately $100 for 29 - 2 x 4's.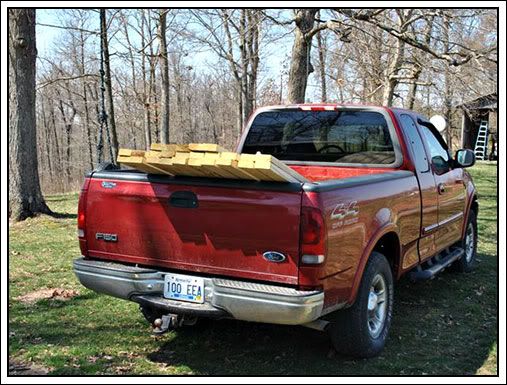 Grabbed the saw horses, a hammer, some power tools, tape measure, nails and screws that I already had in the building and started working. I occasionally had to stop to give Luke a push on the tire swing but swinging aside I managed to get this much done before my husband came home from work and I said SURPRISE!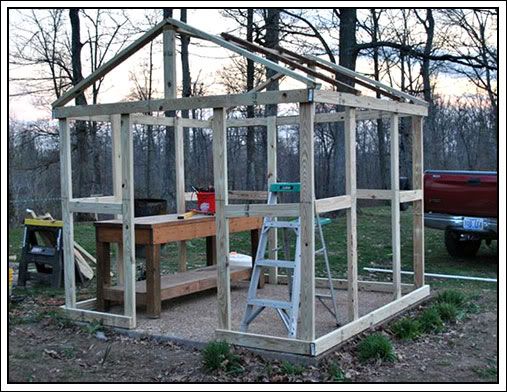 I have a big roll of plastic just waiting to be added but I have to wait until my next day off which is Friday! I don't know if I can wait that long. I am so excited!