From blackberries to plums to peaches to cucumbers to corn and now tomatoes!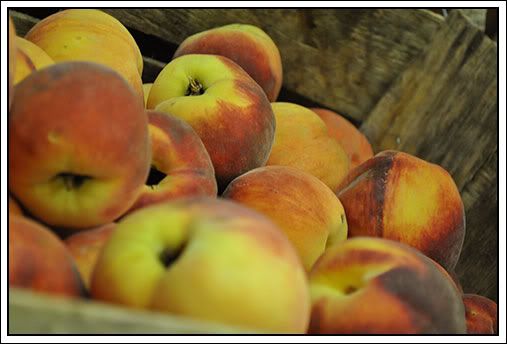 It's a canning frenzy around here. Jellies, salsa, bread and butter pickles,....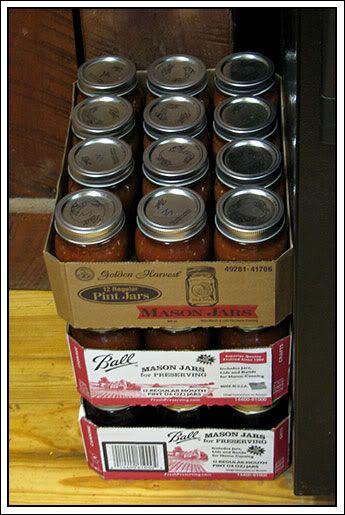 These are only a few of the jars stacked in various places around the house because my canning shelves are full! I also put lots of cut off corn in the freezer this year. Can't remember how many bags but we started with over 350 ears of Peaches N Cream sweet corn.

I froze peaches, canned peaches and made peach jelly. The new steam juicer was great for making juice with the peels left over from the peaches and the jelly turned out great.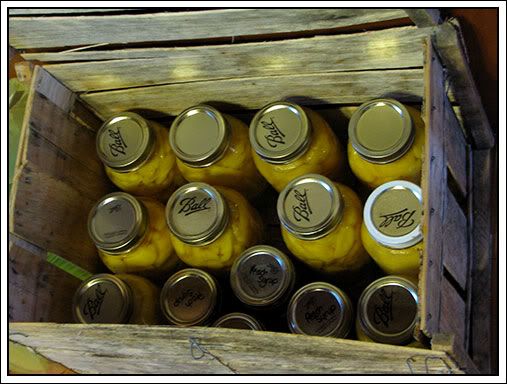 My husband has been on vacation this week. I canned and froze and cleaned. He power washed the deck and front porch and stained and painted. We spent yesterday in the heat fencing the field next to the barn so the goats would have more pasture.

Today.....today we took the day off and went to the lake to swim! I took my camera and was too lazy to walk back to the car and get it. The boys had a great time and I got sunburned but it was wonderful to relax and not be standing over the hot stove, pouring things into jars.
Of course, when I got home.......these were waiting......but they'll have to wait a little longer because


I'm skipping again tomorrow and we're taking the boys to see a movie. I'll post my give away tomorrow.