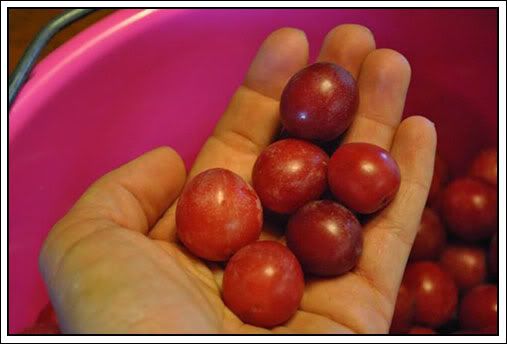 I know I blog about jelly a lot (strawberry, cherry, blackberry......and now plum) but since I got the new steam juicer, it's so easy!! My neighbor was working in his yard close to the road as I was making my way home from picking up chicken and goat feed yesterday. His plum trees are covered in plums. I stopped and asked if I could have some. He said yes!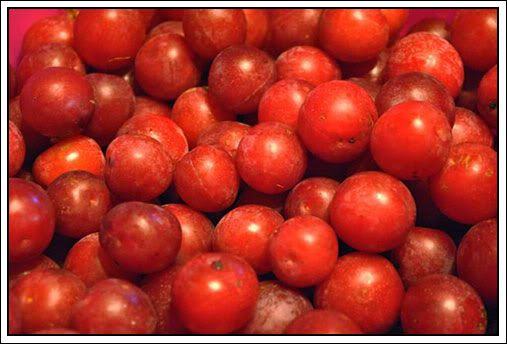 I picked a two gallon bucket full, washed them and threw them in my steam juice.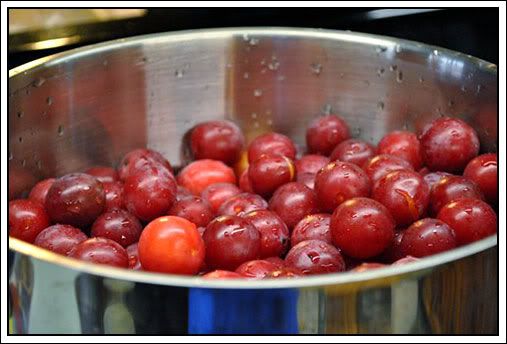 About an hour and a half later I had a gallon of beautiful plum juice.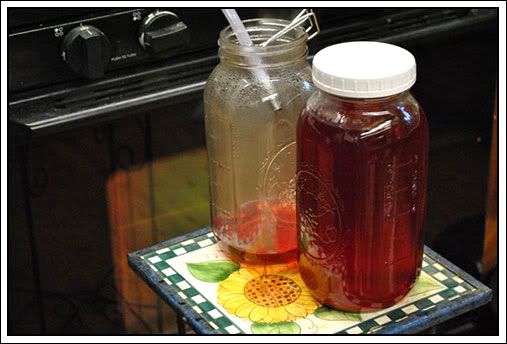 Today, I made 8 1/2 pints of plum jelly!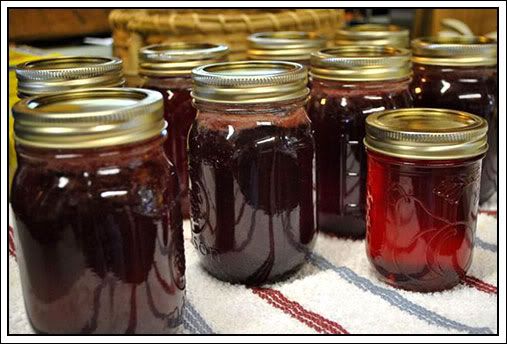 Yum!
5 1/2 cups juice
1 box Sure-Jell pectin
6 1/2 cups sugar
Boil pectin and juice to rolling boil, add sugar, return to rolling boil while stirring. Boil hard for 1 minute. Pour into hot jars, add lids and bands. Process in boiling water bath for 5 minutes!