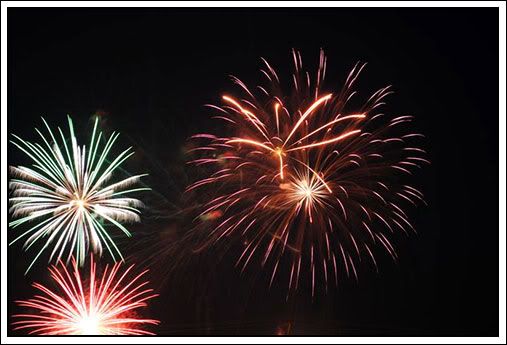 I have tried for years to take fireworks photos and often get blurry shots but I took the time to do some reading and try out some settings on my new Nikon D3000.
I love this shot and wish I had had the settings right when I took it but these are the kinds of shots I used to get.


But I decided a new camera means learning new things so I spent the afternoon perfecting my manual setting expertise (which wasn't much before tonight and is still sorely lacking but I'm learning!)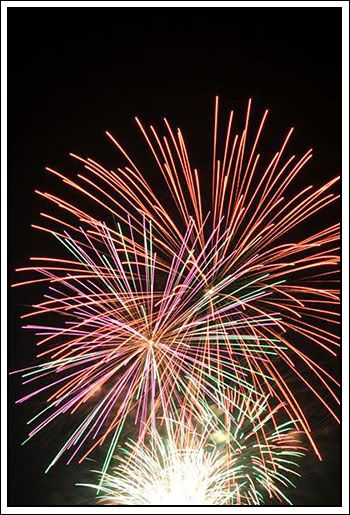 It's amazing how much you learn from picking just one subject and learning what your camera has to do to get those shots.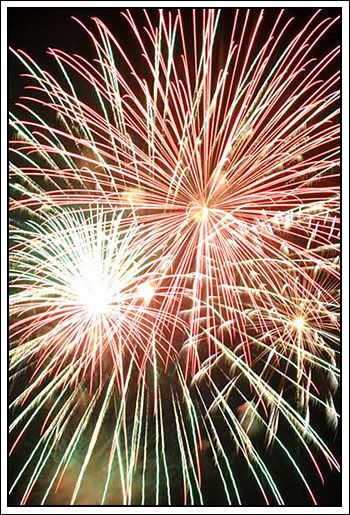 First of all, for fireworks shots you need a tripod. I found mine in a box of junk labeled "Stuff" in the attic.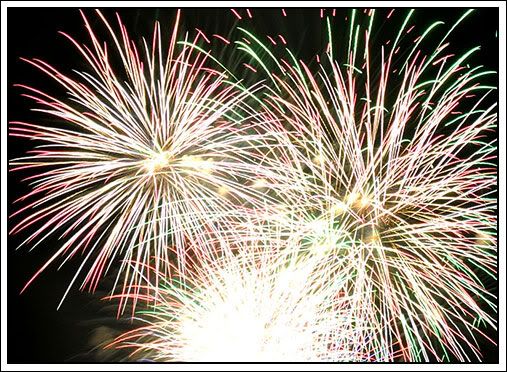 Now for the settings....
Turn your flash off.
Turn your dial to S and set your shutter speed at 4 seconds...yep 4 secs...that's why you need the tripod.
Then turn your dial to M....that M was kinda scary for me. I usually ruin my shots when I try to play with the M button.
Set your ISO to 100. Setting this as low as possible will reduce the noise in your photos.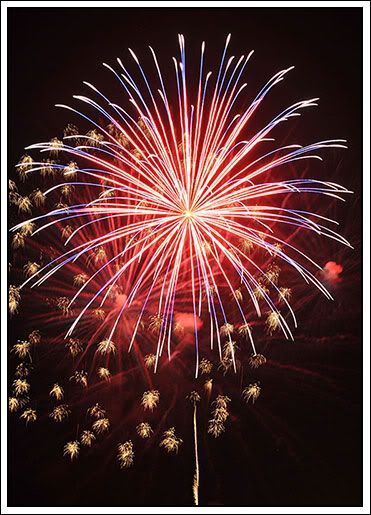 I played with the manual focus setting like some of the tutorials I read said to do but I found that my auto focus worked much better for me. Use an aperture between 5 and 11. Mine was set on 5.6.
I also played with the Active D lighting on and off. I couldn't tell much difference at all but ended up leaving it on.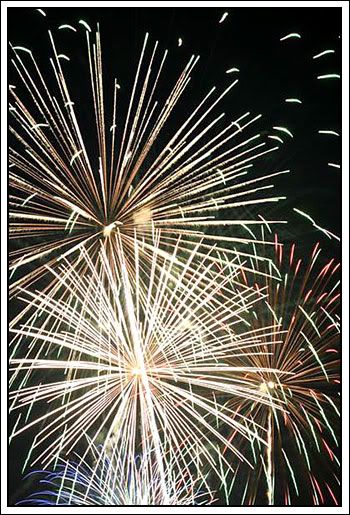 That's it, I pressed the shutter button and let the camera do it's thing.
Much better results than I have gotten in the past and I get another chance to play tomorrow night when we have our fireworks at church!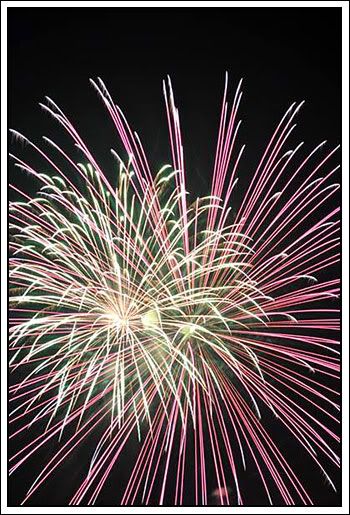 So in a nutshell...
Tripod
Focus: Auto
ISO: 100
Shutter speed: 4 seconds
Aperture: 5 to 11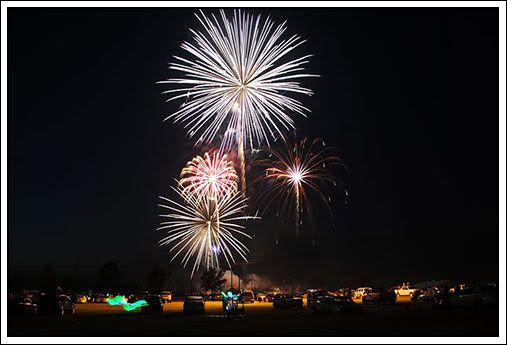 Hope you all have a Happy and Safe 4th of July!!