(WARNING: Photo of my little deer hunter and his first deer. I know some of you don't like the more graphic photos related to hunting so come back tomorrow! Thanks!)



Jake took his first deer this afternoon, a button buck! This weekend was youth season in Kentucky. He had been practicing with his .243 he got for Christmas last year. I knew he could hit the target but wondered how he would do with "the real thing!" All you hunters here would have been proud! He was as steady as a rock!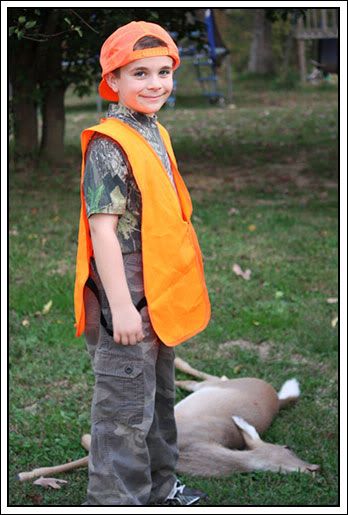 He dropped him where he stood! He also helped me dress him out but said I have to cook it! I bet he eats his fair share of it! He told me he thought he was ready to kill one with "big ole antlers" now! What can I say, hunting is in our blood and his Dad and I are very proud of him!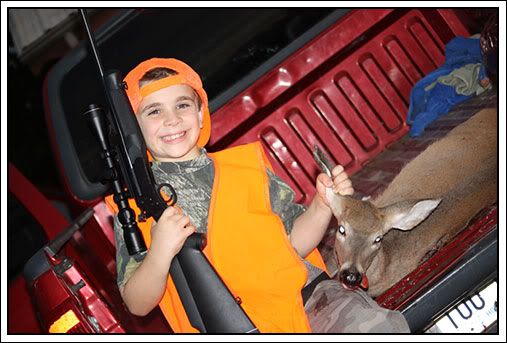 Congratulations Jake - Master Deer Slayer!!