and we have added one more to our goat herd. Meet Baby Jonah! He's my first half-Lamancha/half-Kinder and an absolute doll. He's Lucy's first baby and she is such a good Momma!
and the triplets, well they are all boy and growing fast. Their favorite place to sneak to is the barn loft! Those stacks of hay bales are perfect for jumping on!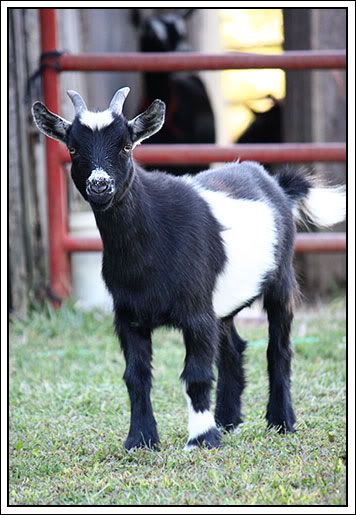 Buddy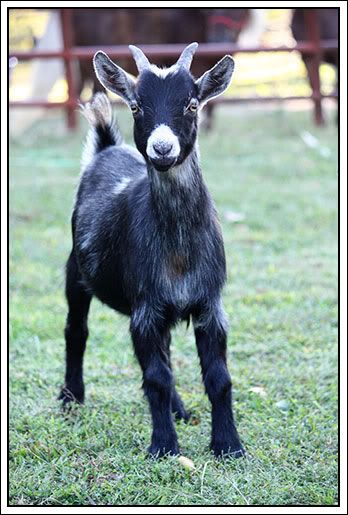 Blackie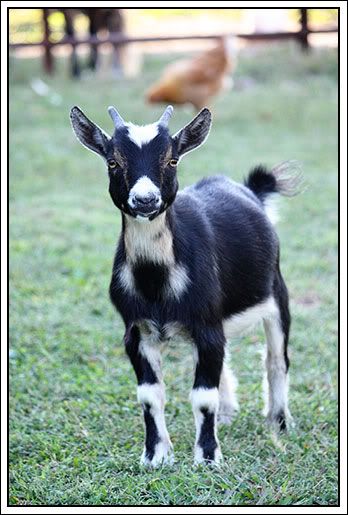 and of course, the little round guy, Brownie.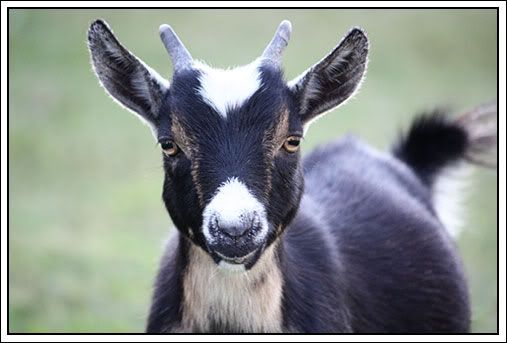 He's still spoiled rotten and super sweet!
Bella and Nellie are both bred to the Lamancha buck as well and are due next month!