We spent yesterday afternoon after church at the barn. We fixed a leak in the roof, escape-proofed the goose yard (I hope) and mucked out a few stalls. The grass is getting so green here and everyone wants a bite of it!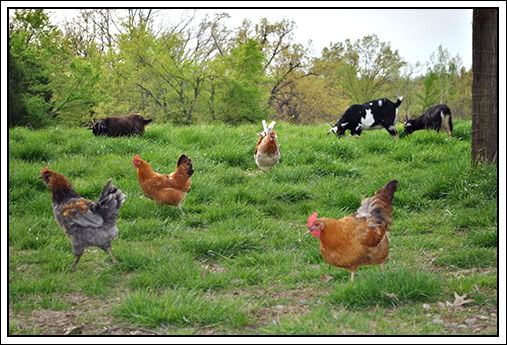 I let the goats out for a couple of hours at a time to start with so they don't overindulge themselves and end up with bellyaches. Everyone loves green grass! Even the chickens.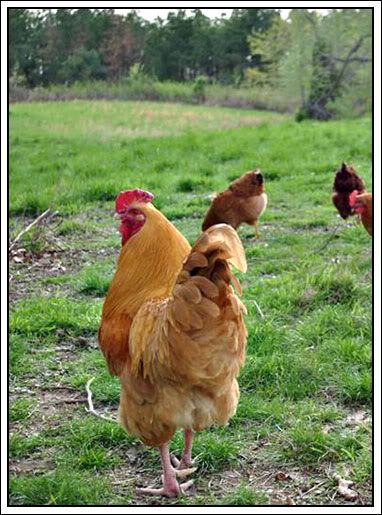 This is Pumpkin. He has moved up to head rooster after losing Red.

While the other goats were out picking the field clean, I let Nanny and the babies out to play! Their first outing! They were so excited!
Momma was pretty happy to get out and visit with the other ladies as well.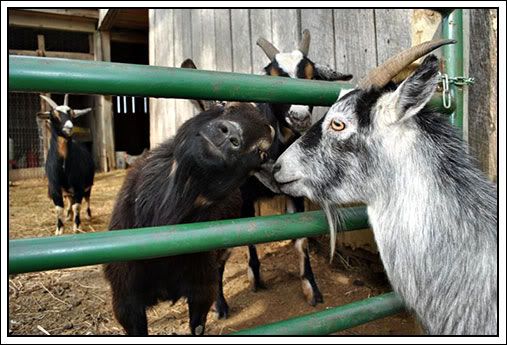 Prepare yourself for the cuteness. Our boys have gone with the names Buddy, Brownie and Blackie.

Buddy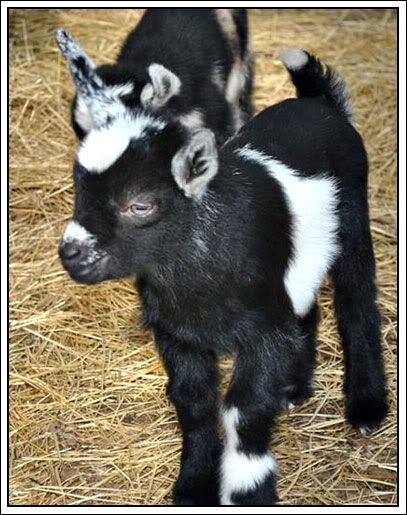 Blackie


and our spoiled runt of the litter with the adorable curled up ear,
Brownie!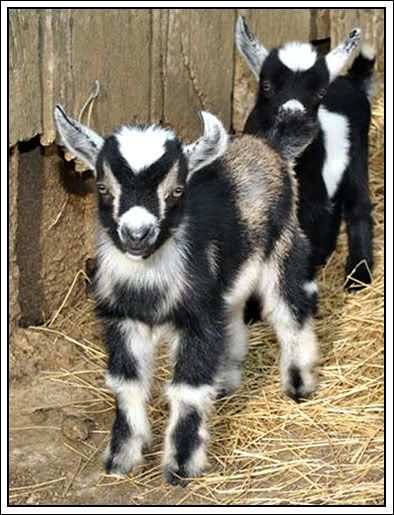 They played and hopped and jumped and yelled for Momma when they couldn't see her!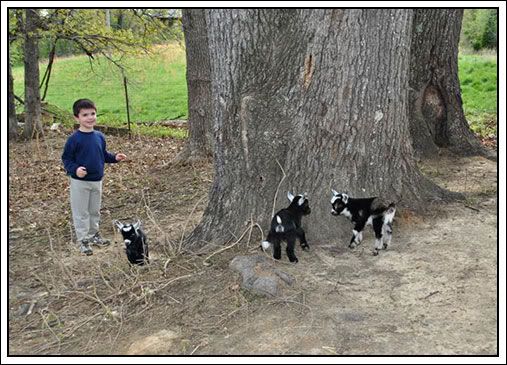 They told each other secrets and plotted to escape again soon!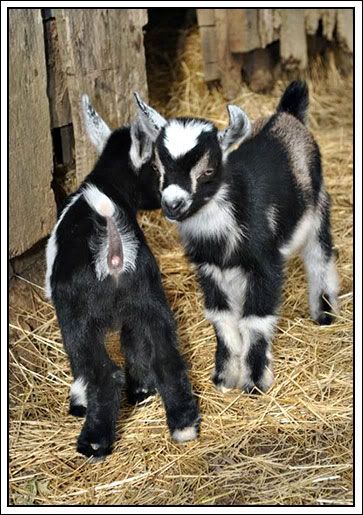 I can't be totally sure but I think these guys are in on it too!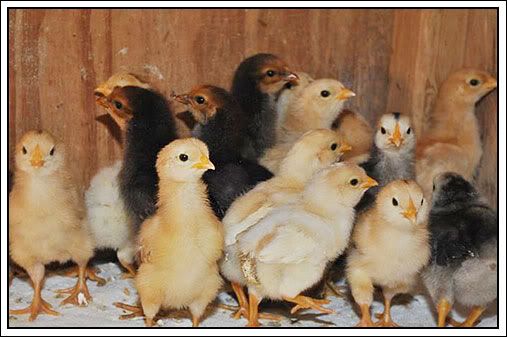 24 baby chicks from the incubator. They hatched a week ago and I have another 40 eggs due to hatch on May 2! It's definitely Spring on the farm!