We got three......
BOYS!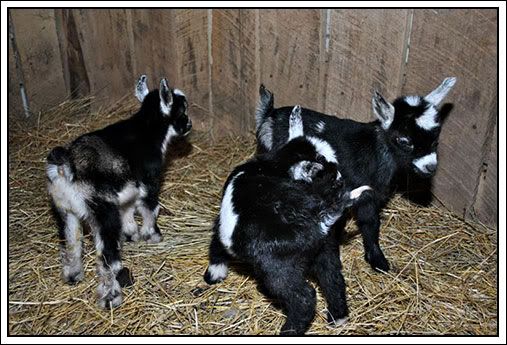 Not a single girl in the bunch but I'm still proud of all three of them and momma did great!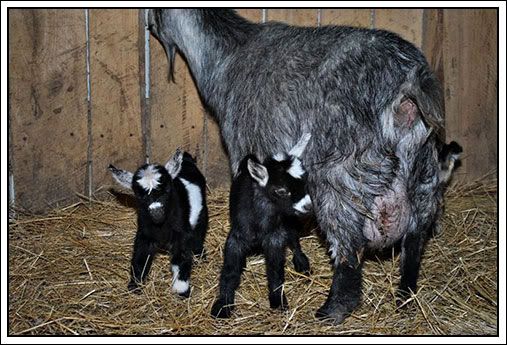 Labor and Delivery nurse was on duty but my assistance was not needed! Well not until I got to snuggle them anyway!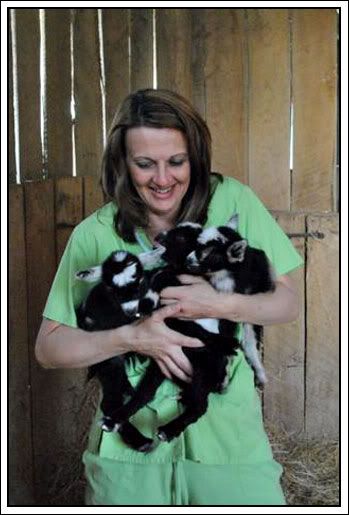 The rest of the family thinks they are pretty sweet as well!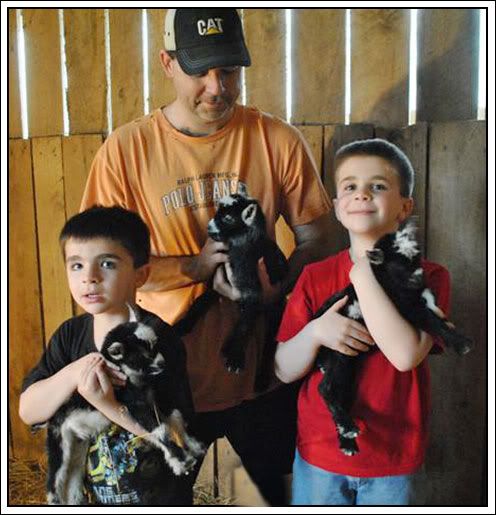 Awwww, my man holding a baby goat...makes me smile!



Jake's just a little bit proud of them too!



Everyone is nursing and it's going great so far.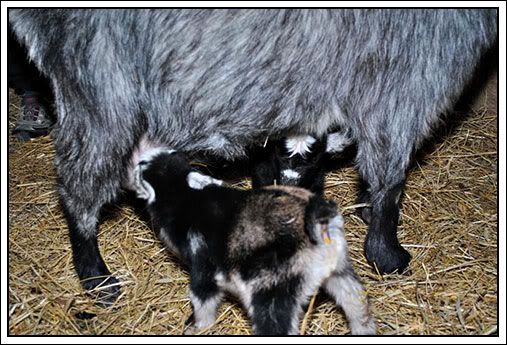 We'll keep an eye on these little guys and make sure they all get enough milk. If not, I have bottle supplies on hand but I would rather momma do the work!
Luke's just happy they got here in time for his birthday party on Sunday! He can't wait to show them off.