Apparently, I only get one Cochin Bantum baby at a time. Bootsie sits on 8 to 9 eggs and 1 hatches. That's it! Just like last time.
Hello Boo #2!


She is so little! Her mom is less than half the size of a regular hen.


Her Dad, well that's Stud of course and he runs the place. At least he thinks he does!
Here he is trying to fight Colonel Sanders, the Ameraucana rooster, through the fence.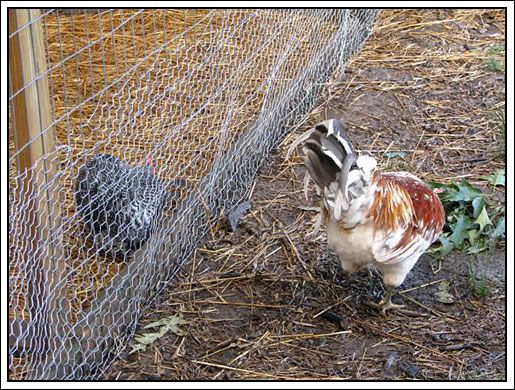 Pumpkin and Red are still around. They don't fight very often but they keep an eye on each other.


We had to do some spur trimming and Red is mad at me. Those spurs get long and cut the hens backs if I don't keep them trimmed. He's giving me "the look".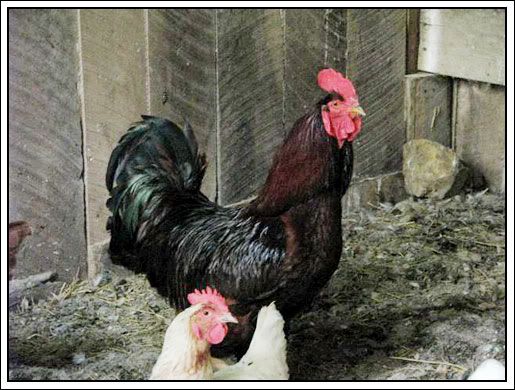 The other chicks are growing


The guineas just hang out near the edge of the woods where two of the guinea hens are sitting on eggs.


Gertie-the-hen is getting old. Sometimes she gets confused and thinks she's a guinea because of the color.


and the geese...


They are growing so fast! They have their belly feathers now and are starting to get their little wingtips. One has developed what he thinks is the worlds best honk....his voice cracks a little in his adolescent age and it sounds more like something being tortured than a goose!
Big, clumsy and cute!


I have 4 little Black Giant/Australorp mixed chicks in the brooder. They are almost big enough to go in with the other younguns'.

That's our fowl update!!