Please don't give up on me my faithful followers/readers! I haven't forgotten that I have a blog and wonderful blog friends, I haven't taken to bed with a grave illness, I haven't even fallen of the face of the earth. I promise! This is such a busy time of year here on the farm.

The garden is doing great and growing fast but so are the weeds so I'm weeding.

Bella waits for no one. When her tank is full, it's full and she let's me know it. There has been a little cheese-making, yogurt-making and milk-freezing going on. At 1/2 gallon a day, it adds up fast.

Jake goes to a private school and they decided he and his classmates were far enough ahead that they would change the last day of school from the 28th to the 21st so I lost a week of "preparing for summer". He still has graduation on the 30th so we've been practicing for his lines in the graduation program and I try to do a little school work during the summer just to keep him in practice but not enough to ruin summer fun. So I'm sort of homeschooling and playing. Jake's request for a graduation gift was a swimming pool so we've spent the afternoons leveling and sort of destroying our backyard to make my boys happy but the big piles of dirt that I have to look over to see the deer in the back field are worth it when I saw the smiles on their faces as they head out the door to get in the pool. That water is still a little too cold for me!

There's a thousand other things going on as well...like the cherries are ripe and need picking, pitting and canning and freezing and the blackberries are right on their heels.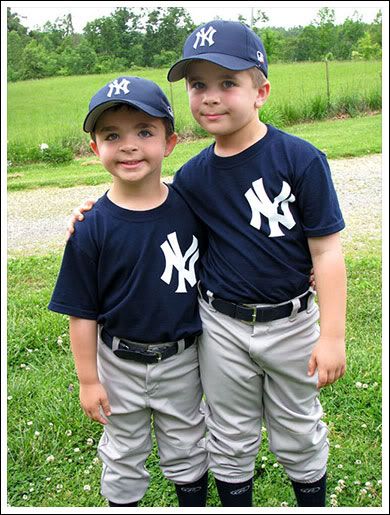 Oh and the boys have ball games, both 2 times a week. One plays T-ball, one plays baseball. They are both Yankees and both #5.

I have 2 brooders of chicks I'm raising and 5 new 1-month old geese that I couldn't resist taking from a friend.

And mowing the yard which my husband usual does but I try to fit it in if I can because he's as busy as I am this time of year...oh and I forgot...I do have a job that takes up a few hours a day.

That position for egg-washer is still open!

That's what's going on here on our little farm.....what about your late spring/early summer?? What fills your calendar this time of year??

Since I haven't been quite as faithful to my readers as I would like to be, I'm giving away one of my cookbooks. Just tell me how busy YOU are in the month of May and June! I'll post the winner Saturday morning around 9:00 a.m.