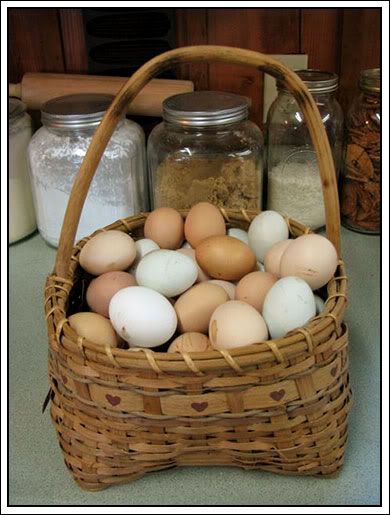 Wanted: Egg-washer in the Western KY area to wash multiple eggs given by these pretty ladies each and every day.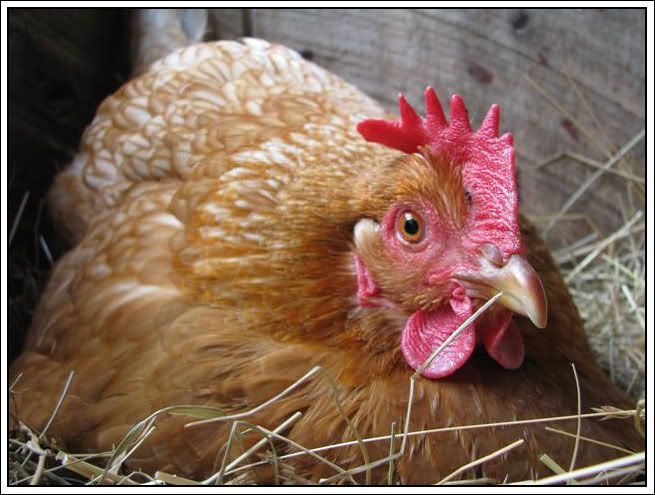 Job may be seasonal depending on the mood of the ladies! Sometimes they refuse to work when it's cold.

Benefits include spending your free time playing with these youngsters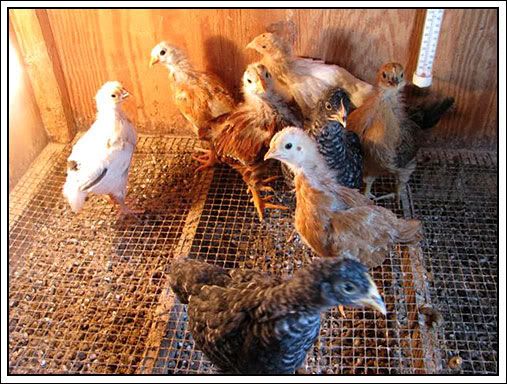 Or cuddling these babies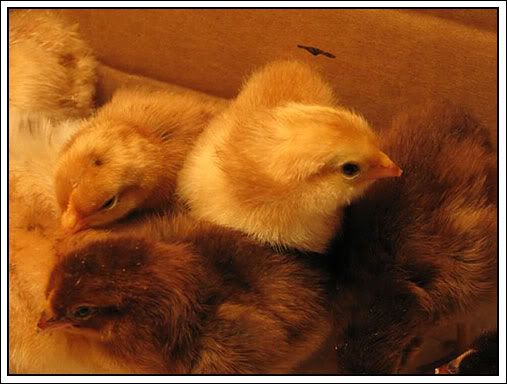 They are just too cute and fluffy!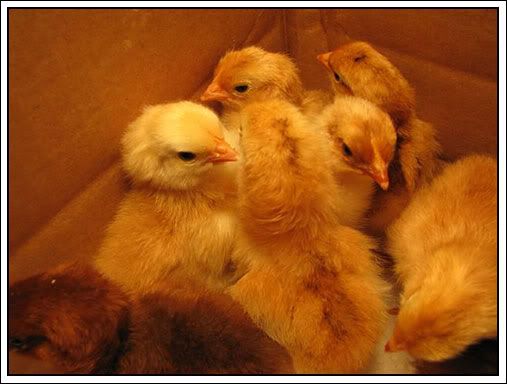 Or sleeping like these two.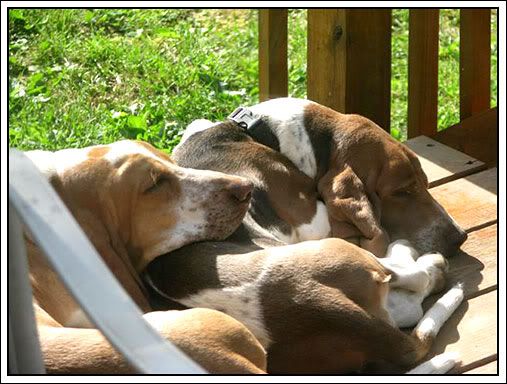 Can't get any egg washing out of Biscuit and Bessie. The hardest work they do is occasionally chasing a butterfly (usually in their sleep) or barking at the deer and turkey that frequent the feeding area out back.

Or you can sit in the rockers on the porch and enjoy the roses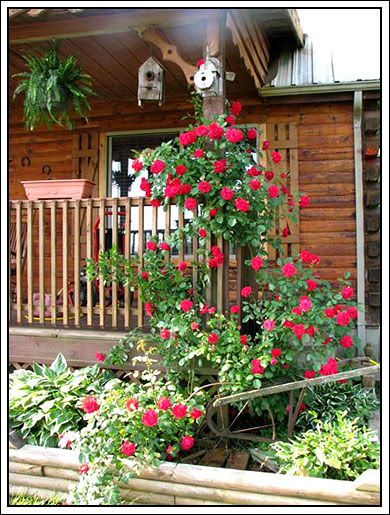 or clematis on the lamp post....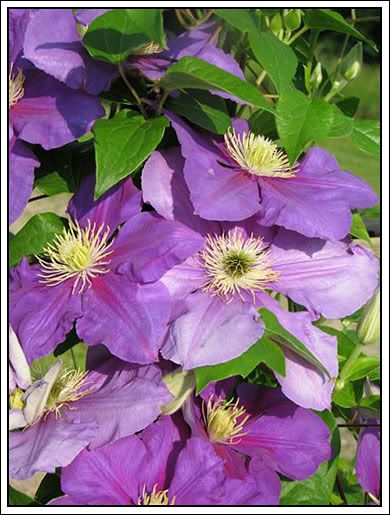 Hurry this job opening will not last long!

Fine print: These benefits may end on Saturday with the arrival of our milk goat. Goat milker will be added to the title of egg washer and full time employment will be established!
Just don't tell Nellie that she has competition coming!