I absolutely love this time of year! Strawberry time at the Amish Community even came a little earlier than usual this year. I took a drive out there this morning in search of their delicious homegrown strawberries. The first place I stopped was sold out so I continued on my journey.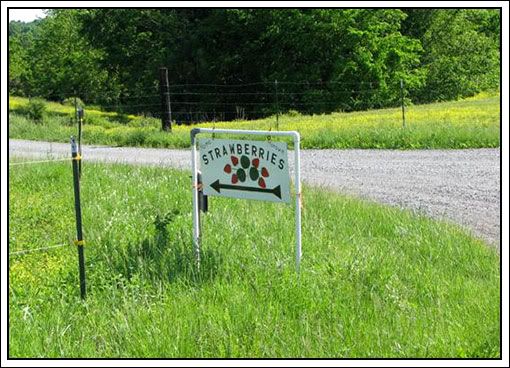 Everyone was busy riding to town in their buggies or working in the fields.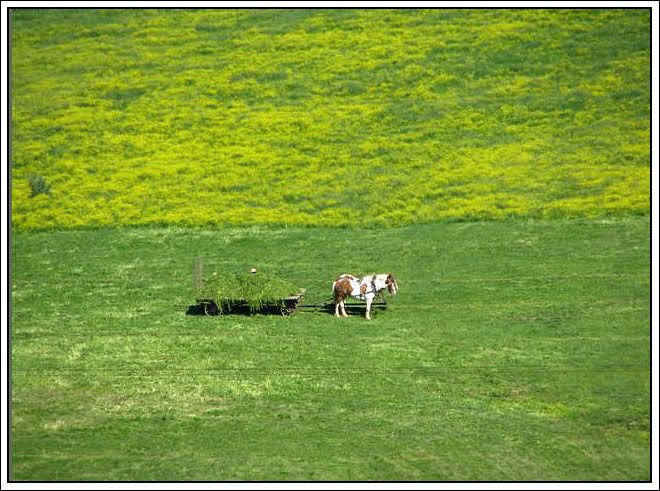 Just past Stutzman's Feed Mill where I get all my chicken and goat feed, I found my strawberries!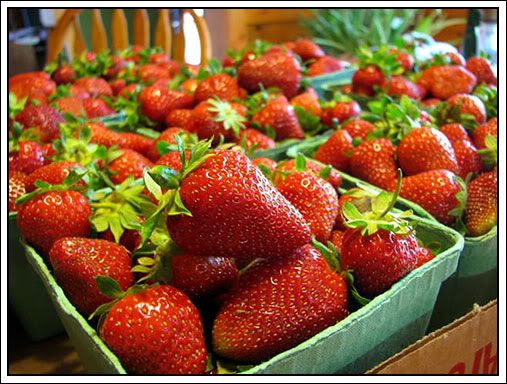 I bought 14 quarts. One went to Mamaw Shirlene's house. She's my aunt and babysitter. I knew the kids she had today would enjoy them. I dropped off another quart to my Dad and put one quart in our refrigerator for nibbling on.


The rest I made into wonderful strawberry jam and frozen sliced strawberries.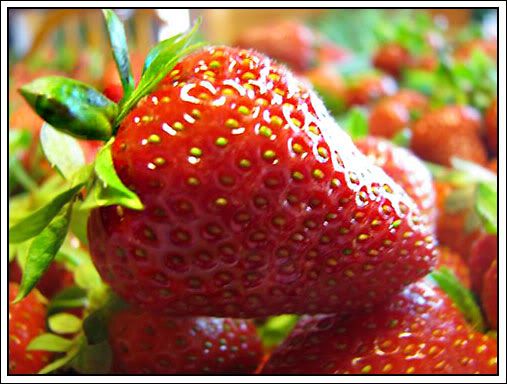 Freezer jam is simple but I prefer to can my jam in cute little jelly jars and line them up on my pantry shelf.
Here's how I make my jam:
I pull out my trusty Ball Blue Book of Preserving and look up strawberries.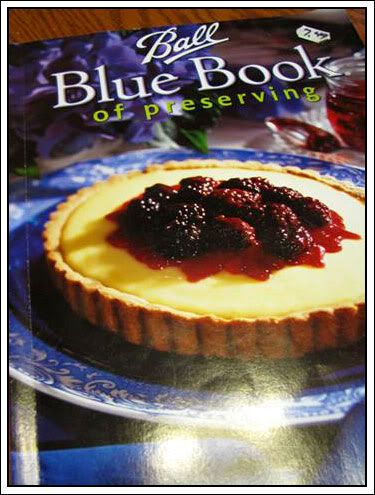 Here's what you need:
5 cups of prepared fruit
7 cups of sugar
1 pack of pectin (I use Sure-Jell)
1/4 cup lemon juice

I wash the strawberries and remove the stems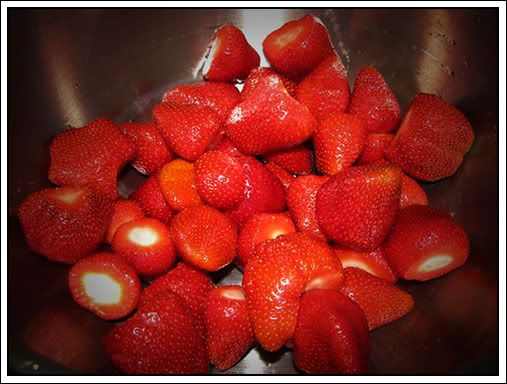 Mash them a layer at a time with my potato masher


Measure out 5 cups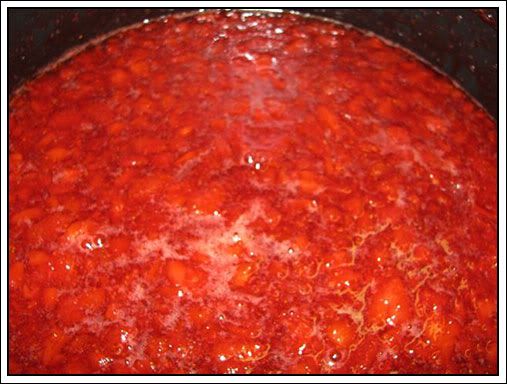 Put strawberries, pectin and lemon juice in a large sauce pot and bring to a boil.
Add 7 cups of sugar and stir until all sugar is dissolved.
Bring back to a boil stirring occasionally.
Bring to a hard boil and time for 1 minute, stirring constantly.


Pour into clean hot jars and apply lids and bands.
Process in hot water bath for 10 minutes. Remove from hot water bath and place on counter to cool. Listen for that satisfying little "pop" the lid makes as it seals. That's all there is to it.


Half of my 12 quarts of strawberries made 5 pints and 11 half-pints of jam. The other half made 5 quarts of sliced strawberries which I put in the freezer for homemade ice cream, eating with angel food cake, or my boys favorite, with milk and sugar. These are simple to fix. Remove stems, wash and slice strawberries. Mix 1/2 cup sugar per quart of strawberries, stir well and let sit for 5 to 10 minutes until sugar turns to syrup. Pour into freezer bags or freezer containers and freeze.

The canning season is officially underway!
I'm thinking a "canning" give away should be in the near future!