I love to can! I love opening those jars on cold winter days and having a little summer goodness right there in front of me. I can apples, cherries, strawberries, peaches, beans, tomatoes, salsa, pickles, beets....and on and on....I haven't gotten into canning meats yet. I prefer to put that in the freezer but I did get a pressure canner last year so you never know what I might decide to try.

I am hoping by doing this give away that someone else will decide to try canning. I promise you won't be disappointed. You don't even have to grown your own fruits and veggies if you don't have the space or time. I grown a lot of mine but I do buy some of my stuff from the local farmer's market or the Amish community nearby.


Today's give away includes this 5-piece home canning kit.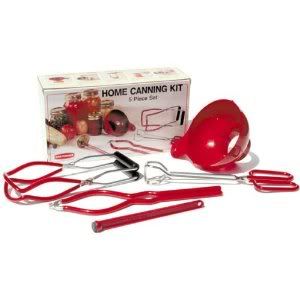 and the Ball Complete Book of Home Preserving.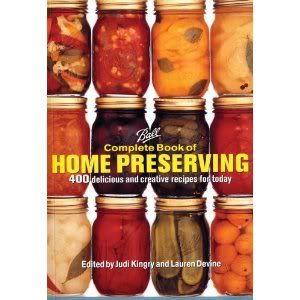 How to enter...
Leave me a comment about canning, why you like to, why you want to, your favorite things to can, etc. You do not have to be a follower of my blog but I would love it if you decided to be! Send your friends this way too!

A winner will be drawn on Monday morning, May 10th, at 9:00 am Central time. The items will be shipped to you directly from Amazon and I am going to have to limit this to U.S. entries only after I checked the price of shipping for other countries. Sorry about that, I hope everyone understands.