Each year after Thanksgiving at mom and dad's we end up outside if the weather is nice and pitch horseshoes or toss washers. Four years ago we decided to play intense kickball for 3 and a half hours and we were all so sore the next couple days, we thought we were going to die! My brother (the one pictured below) called me the next morning and said, Help! I said, what's wrong? He said, I'm so sore I can't bend my legs to get in my truck and I gotta go to work! I had a good laugh, hung up the phone, rolled out of bed and thought I was die from the aches and pains! It was worse the next day! Someone always mentions that Thanksgiving and we all moan!

This year it was cold! Too cold to play outside so the boys entertained themselves with a good wrestling match. We only had one bumped nose and it miraculously healed itself when the uncles in the group started teasing about not being tough!

So here is what they did...
My boys and my nephew Adam (he's 9) wrestled...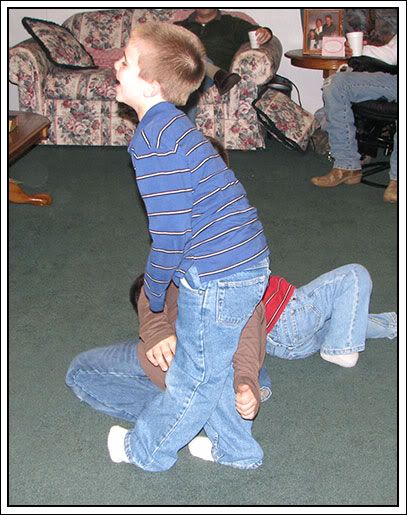 and wrestled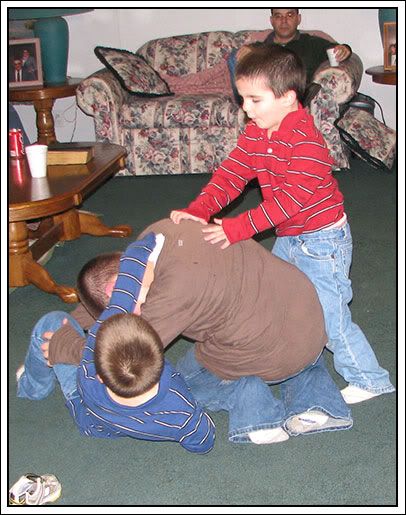 and wrestled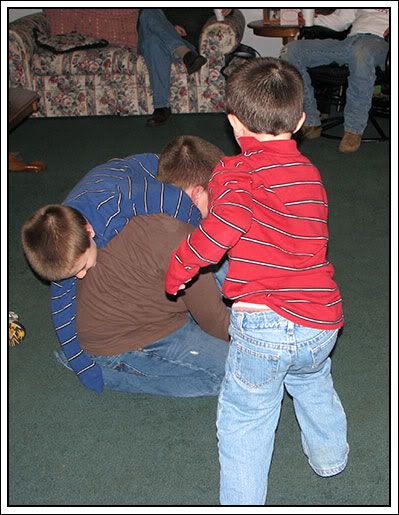 and wrestled some more...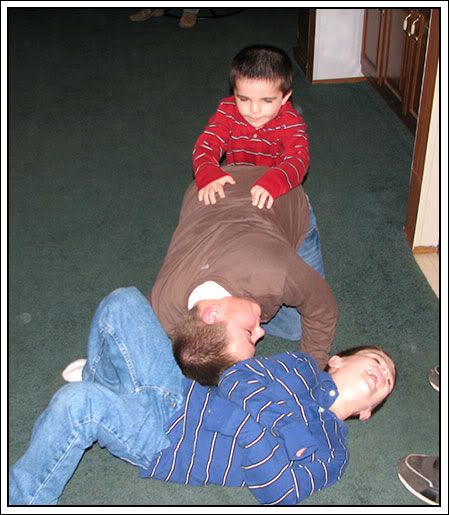 Then I wanted to take some pics and when my "little" 8-years-younger, 230-pound, 6 feet 4 inch brother gets involved I get pics like this...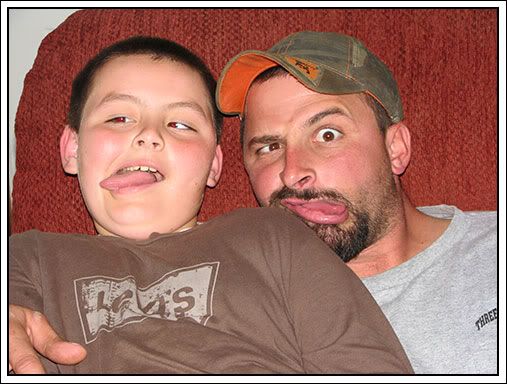 and this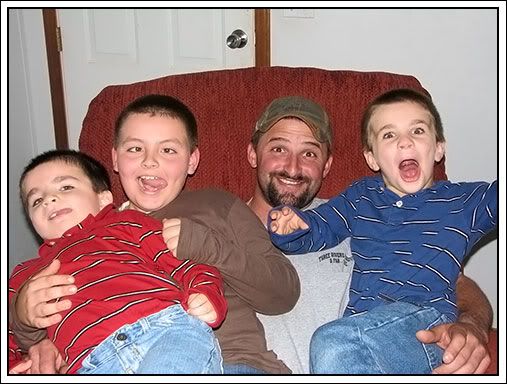 and finally after begging one good one of Adam and his Dad.


After all that we came home and the boys went to their rooms to play for awhile. It got quite and I went to check on Luke. He was just a little worn out from all that excitement.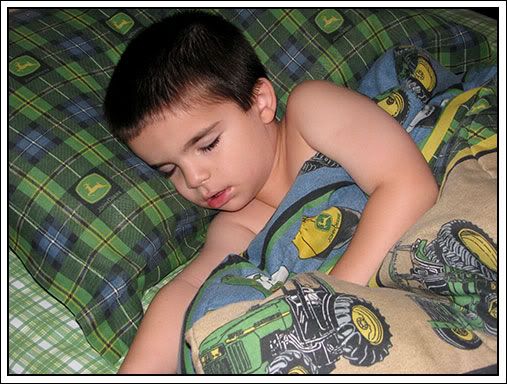 He took a 2 hour nap.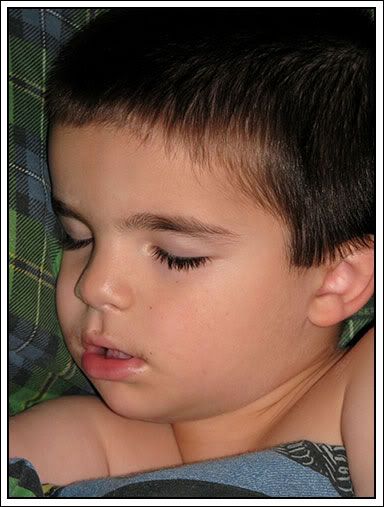 I love my family. I love holidays with them. I love being silly after eating turkey. I love watching my 13-year-old niece playing with her blackberry over in the corner because she's too cool to wrestle with the boys anymore. I love seeing my mom and dad in their recliners side by side holding hands laughing at the grandkids. I love sitting beside my husband with his arm around me watching our kids and their silly antics. I love hanging out in the kitchen talking to mom, my sister and sister-in-law and I even love suffering through the bone crushing hugs from my 2 brothers.



I cherish it all and thank God for them every day.



Don't forget about my Christmas block give away. It's sitting on the little side table in my living room and I have decided to make another one just like it to keep because it's so cute!!