and a few other plants. It's been stormy and rainy here all day so this has been a process of running out on the back deck, planting a few things, running back in until the next rain shower passes. This fellow kept me company on the bird feeder. He is a male rose-breasted grosbeak. They come through this area every Spring but never stay long. I guess they have better places to be!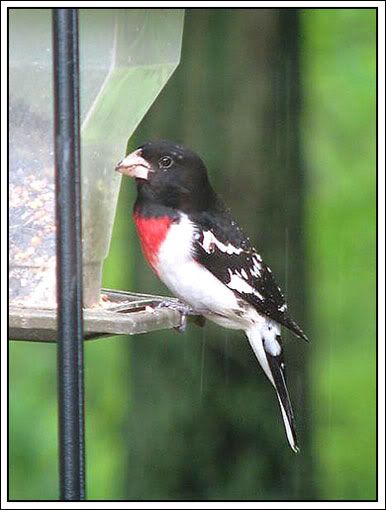 I brought all my potted herbs inside so the hail wouldn't beat the poor things to death after I had them in their new pots so my kitchen looks like a greenhouse today.
I have herbs, peppers, tomatoes and cabbage on the bar.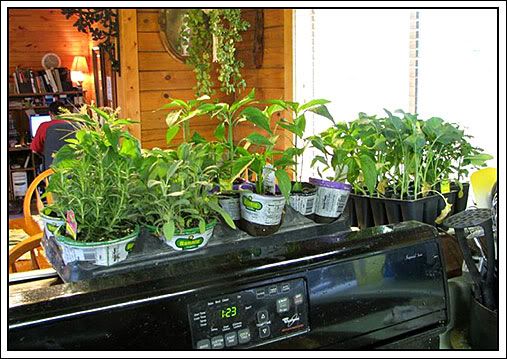 More herbs on the counter by the window...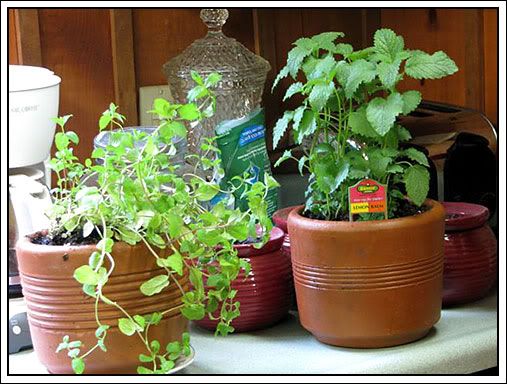 More on the other counter...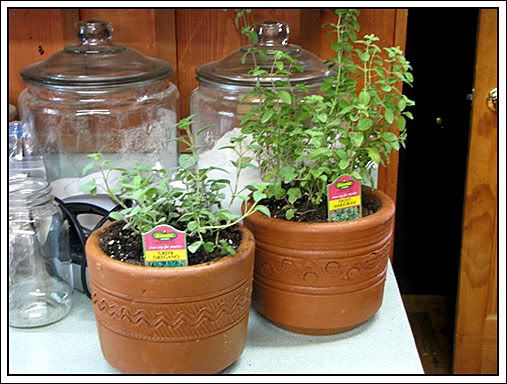 Some smaller ones started from seeds on the window sill.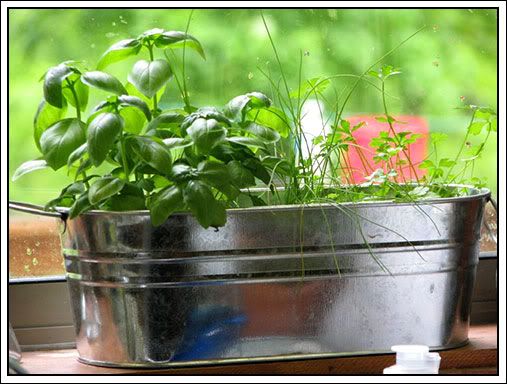 I also spent some time thinning my hens and chicks plants and started a flat of them to give away to friends.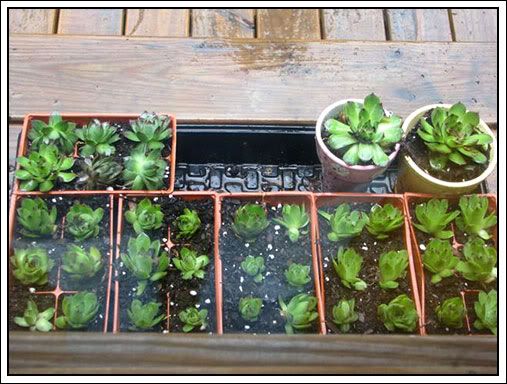 This wild and hairy Aloe Vera guy is next on my list to thin!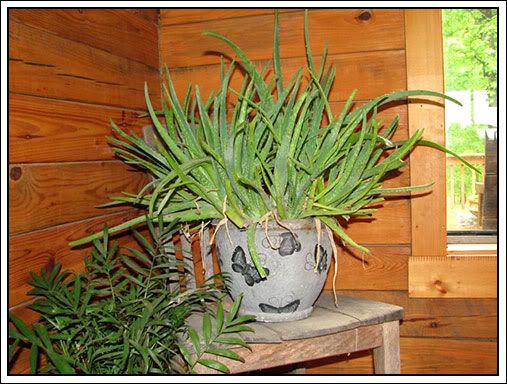 So what herbs do you grow and what do you use them for?
This year I have Rosemary, Sage, Pineapple Sage, Lemon Balm, Sweet Basil, Sweet Marjoram, Greek Oregano, Lemon Balm, Parsley and Lavender. I love to use herbs in cooking and I am hoping to use the Lavender in my goat milk soap!
Last year was my first year of growing herbs and I am addicted!