He's growing up so fast! The first thing I did when he woke up this morning was picked him up and held him for as long as he would let me...about 5 seconds. I didn't get to hold him the morning he was born.....he was rushed to the NICU in Cape Girardeau, Missouri and put on a vent. I didn't get to hold him until he was 5 days old so I try to make up for it each birthday morning but he wiggles loose a little quicker each year!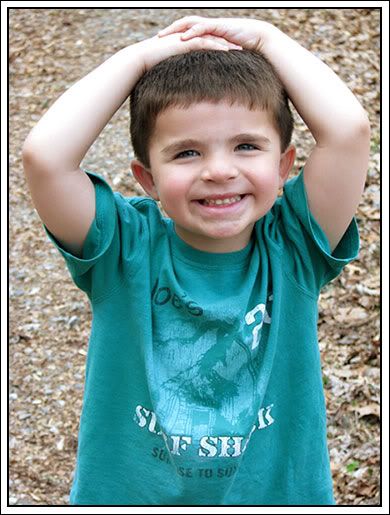 You may be 4 already but you'll always be my baby!
HAPPY BIRTHDAY LITTLE MAN!

We had a wonderful vacation for Spring break. Getting to see Joe's family and spend time with them was wonderful. I'll post some pics when things settle back down a bit!

Next week is back to work and school, the baby chicks are due to hatch on the 15th, T-ball and baseball will start soon, gardening is on my list and we're supposed to get our milk goat next week. Did I say settle down??