Not sure what to do with all those cucumbers? This recipe is simple, quick, doesn't require boiling, bathing or processing.....


Quick and Easy Freezer Pickles


7 cups of cucumbers (sliced)




1 cup of bell peppers (sliced)




1 cup of onion (sliced)




1 cup white vinegar




2 cups sugar




2 tsp salt




1 tsp celery seed





Thinly slice your cucumbers, onions and bell peppers and mix together

.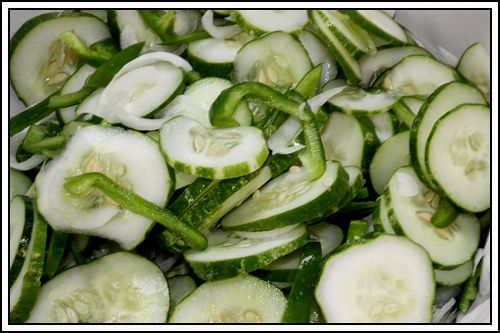 Mix vinegar, sugar, salt and celery seed and pour over sliced veggies and stir.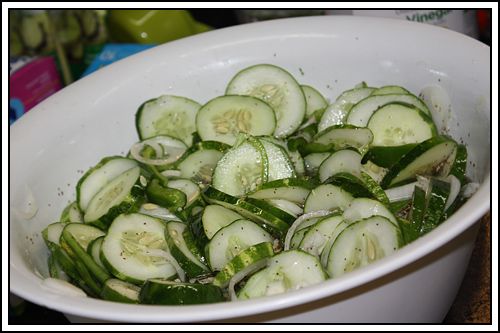 Marinate over night in the refrigerator, stirring a couple of times.
Using a slotted spoon, pack cucumbers, onions and peppers into freezer containers or zip lock freezer baggies, then add enough of the liquid from bowl to cover pickles.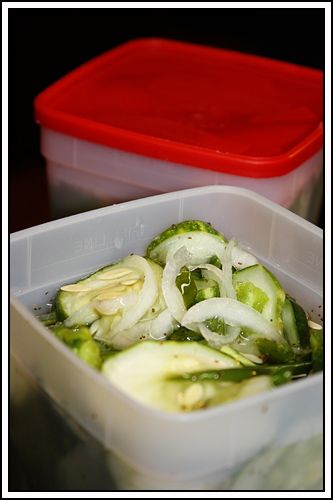 Close tightly and place in freezer.
(That is if you can keep from eating them all while putting them in containers!)


When you want to use them, remove them from the freezer in time for pickles to thaw. I usually take them out the night before and put them in the refrigerator. They'll be as crispy and sweet as they were when you first made them!