Give it a chance....it sounds awful....BUT......your kids will love it! I used to fix this a lot for my boys, then they got older and they never ask for it anymore so I thought I'd surprise them with an after church lunch from the past!
Octo-dogs (hot dogs) and sea weed (Ramen noodles with a few drops of green food coloring)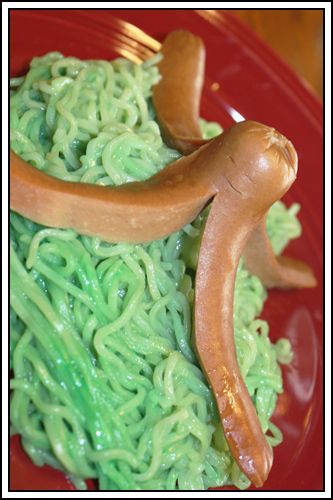 It always puts a smile on their faces! Sometimes we mix it up and make blue or purple noodles.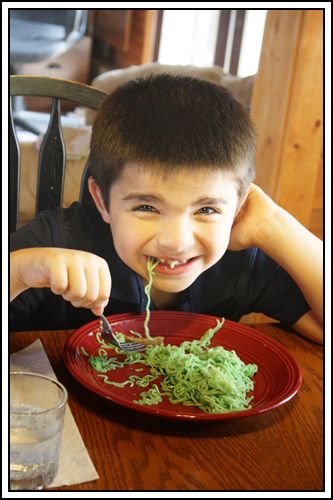 Whatever color you want your sea weed to be, I bet they eat it all!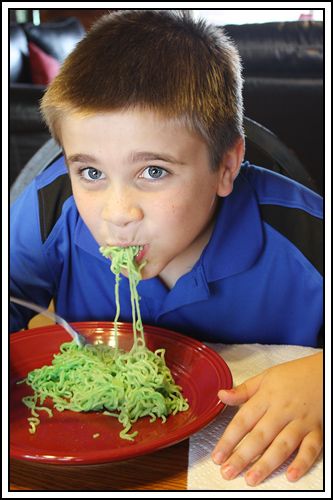 Just split the hotdog up the middle (like an X almost to the end and leave the octopus' head intact. I even poke the knife in to make little eyes and a smiley face :).
Boil the hotdogs in a separate pan while making the noodles and their little legs will curl up just like an octopus. Technically, mine are QUAD dogs but the legs get a little thin and tend to break off if you try for 8! Hey if you can have green eggs and ham.......just saying!
Have fun! You may even want to eat some yourself!