and I miss blogging! I promise to do better this year than last. One of my New's Year's resolutions is to find the time to blog more often! I enjoyed doing it so much when I was working from home then things got hectic, meaning the boys started school and I started a new job outside of the home. Things haven't slowed down any, in fact, they have gotten even busier. I started classes this semester to get my Bachelor's in Nursing and I joined a 6-week fitness camp yesterday!

As far as the farm goes.....we have two new additions I haven't even had the chance to tell you about. Here's one of them.
Meet Sissy (who needs a bath!)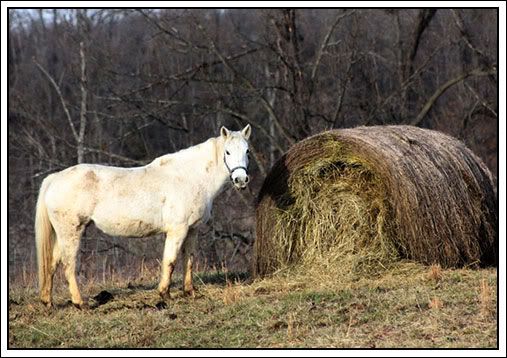 We have spent the past several weekends riding horses if it hasn't been too wet or too cold.
My life is busy, but it is full of blessings! My boys are growing up so fast!
I am grabbing onto every day with them and holding on for dear life!
One of their new best friends is sweet Miss Lizzy!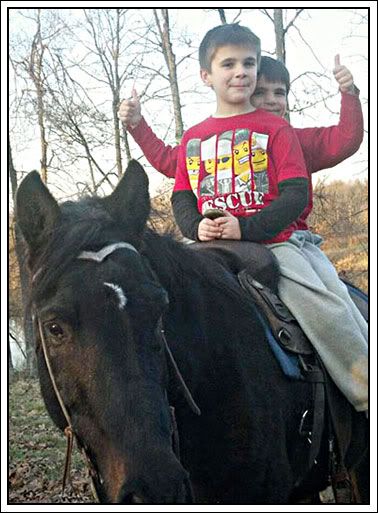 She is such a sweetheart and just what these two need! She loves them as much as they love her. I'm pretty sure she'd come right in the house and hang out in their room with them if she would fit!
I promise to update more often! And I miss all your comments!