This graphic is property of Amazon.com.



I promised you a give away and here it is! Since I have men and women readers, I wanted to do something that either could enjoy if he/she is the lucky winner! I am giving away a $20 Amazon.com gift card! I know it's not a lot but hey it's 20 bucks! That buys a bag of chicken feed around here!

I've been playing with the new lens, Photoshop and some free Valentine templates I got from The Album Cafe. I made Jake's Valentine's for his class this year.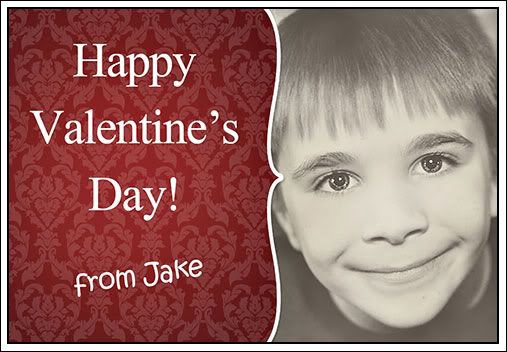 I'll have them printed as 3.5 x 2.5 and put them in little Valentine envelopes.

All you have to do to win the gift card is be a follower and leave me a comment. You can tell me what your plans are for Valentine's Day or how you met your significant other or just say I want that gift card!!




Good luck! Winner will be chosen Valentine's Day, Monday, February 14th at 9:00 a.m. Central time!