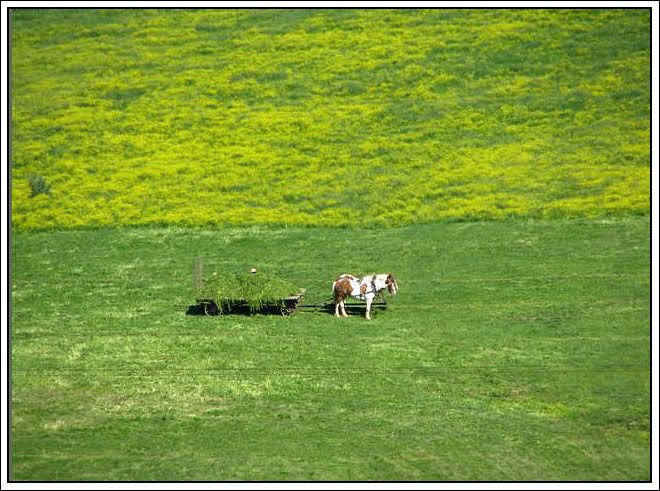 I am so ready to see GREEN!

Any of you bloggers ever get stuck in the deep muddy rut of blogger's block? Mine always seems to come this time of year. The time between the holidays and gardening and baby goat birthing time! (Please pardon the reused pics for this post....explanation below!)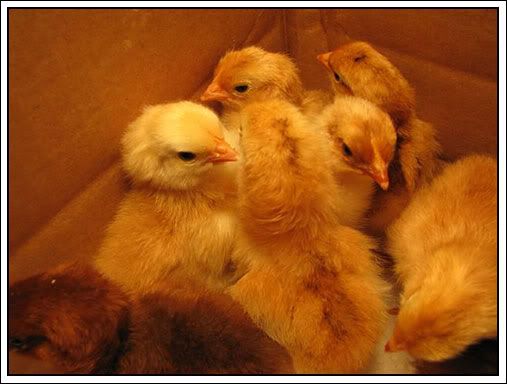 I need to order some chicks. I have decided to order instead of incubate this year and see how it goes. I am wanting a few new breeds to add to my hen house. My camera battery has gone dead and my charger has mysteriously disappeared into the same hole that socks go into around here because it's GONE, GONE, GONE, no where to be found, no longer exists! I have a new one ordered and it should be here today or tomorrow.

The new job is going well. I'm putting in 3 days a week right now instead of the 2 originally planned but I'm not complaining, just thankful to have a job....2 in my case. I am still doing the transcription as well. Construction on the new office building has started! We will be so glad to get moved into it and have more space! I get my own office. I picked out my new computer, printer and office chair yesterday! I'm moving up!

I have also lost 21 pounds since Thanksgiving! Go ME! I feel so much better and I am exercising, running and doing Zumba for a total of about 10 hours of exercise a week and gasp, gasp....I'm eating right!! I feel better than I have ever felt! I am training to run a 5K in March! Wish me luck! I'm going to need it!!!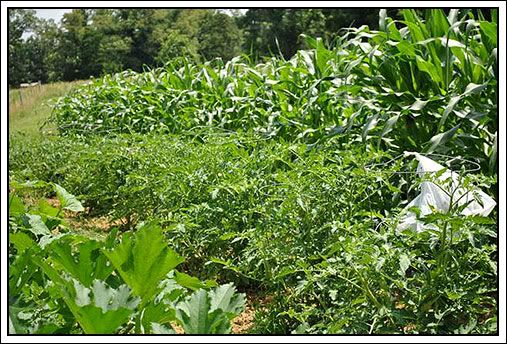 On the yard and garden front, the garden will be plowed up this weekend. It should have been done last Fall, but we got lots of rain and the ground stayed too soft for plowing then. I am planning on getting that small greenhouse I've been wanting and getting it set up within the next week or so.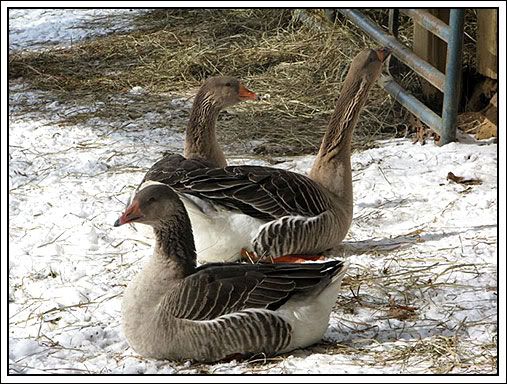 In the barn, one of my geese is sitting on eggs! Daddy Gander is chasing anything that gets close to her. Nanny is our first goat due and she's supposed to have babies in less than a month! I am so excited!! From the looks of her belly we may get 3 this year!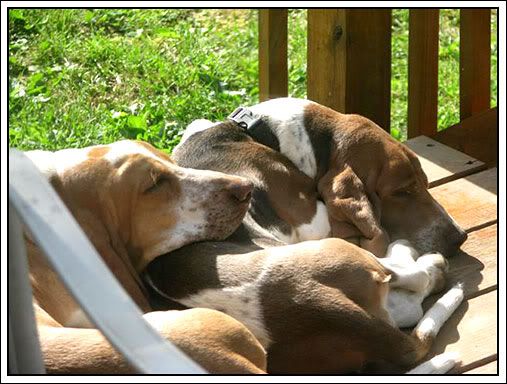 The bassets go for shots this morning. Can't believe we've already had them for over a year! That's my update for around here and I'm planning on breaking through this blogger's block! The temps have been so Spring like the last couple of days. Is it strawberry time yet?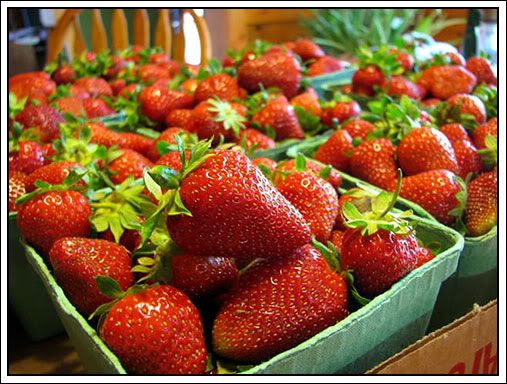 I wish! I'm itching to get outside and plant something!
So what's going on in your neck of the woods?? Is it Spring yet at your house? If it is, I'm moving in!