Took a few shots of the birds today. I love watching the bright splash of red against the snow that the cardinals make. I am proud to call this guy our state bird!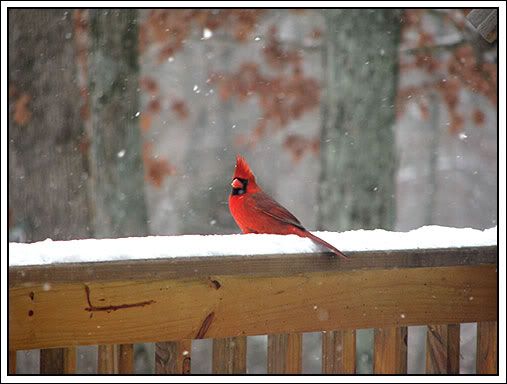 We also have goldfinches. They lose that bright yellow color during the winter months.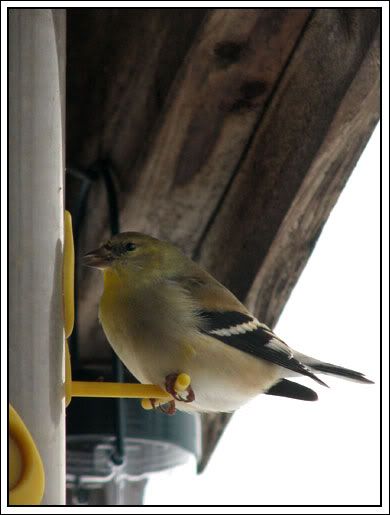 And the dark-eyed junco. These are the ones that my grandmother always called "Snow Birds".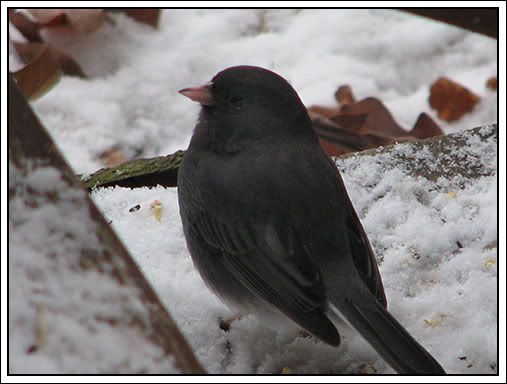 and then there is the ever entertaining NutHatch!
He's always upside down!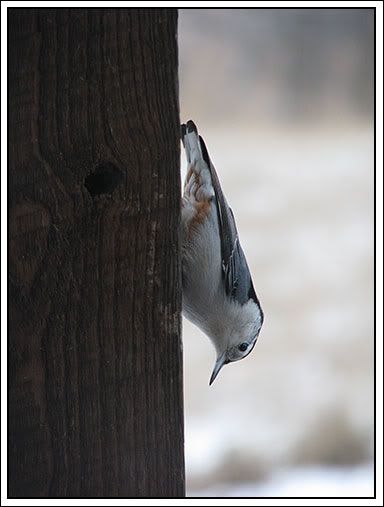 He loves the rustic suet feeder I made.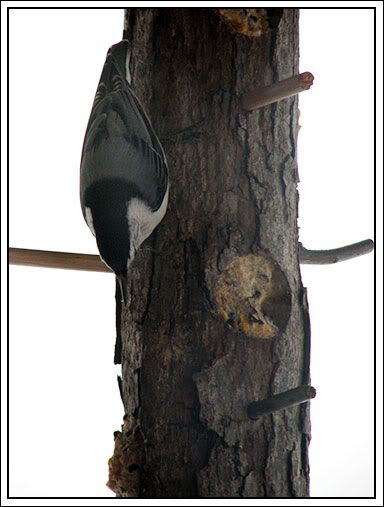 There's also the cute little titmouse, the chickadees, the finches and the doves that I didn't get pics of because these guys showed up.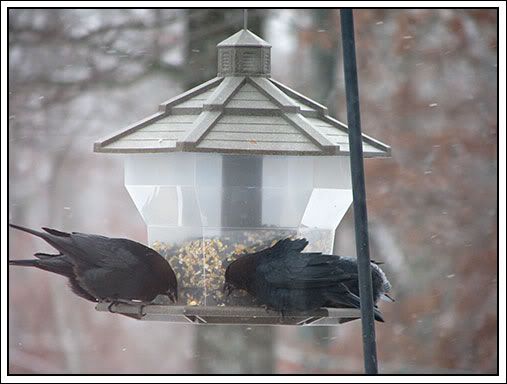 I know they have to eat too, but I don't like them very much!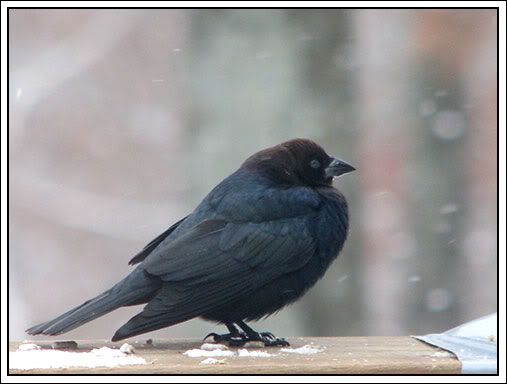 But even more than the brown-headed cowbirds and the boat-tailed grackles, I dislike the European Starlings!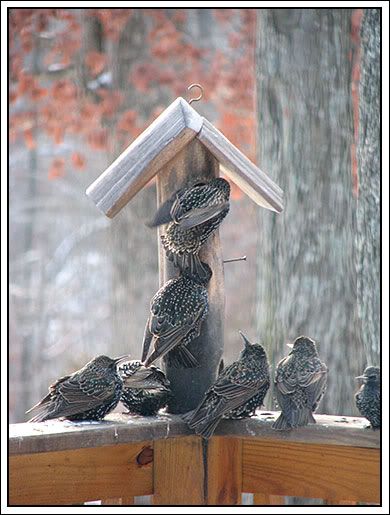 Anyone know how to keep the guys from emptying all your feeders and running the little guys off? If you do, please tell me!!!

Hope you enjoyed the pics!