Biscuit and Bessie, full-blooded, adorable, sweet, loving Bassets! We have had Biscuit aka "Big Boy" and Bessie aka "Sweet Girl" for 10 days now and they have stolen all our hearts.

Biscuit is the red and white, Bessie is the blue/gray (close to tri-colored but her black has a gray sheen to it). I can already tell you all that you're going to be seeing a lot of these guys and hearing plenty of hound dog stories!

They've got Daddy wrapped around their big fat paws already!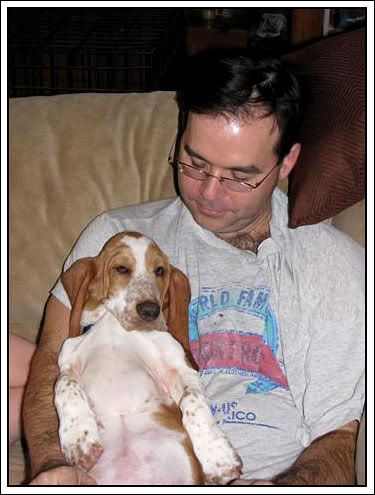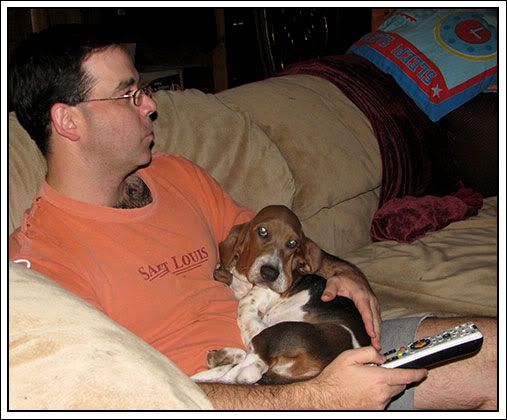 Oh and me too, of course! Please excuse my lovely twisted-up-in-a-knot, I'm-a-farm-girl hair style.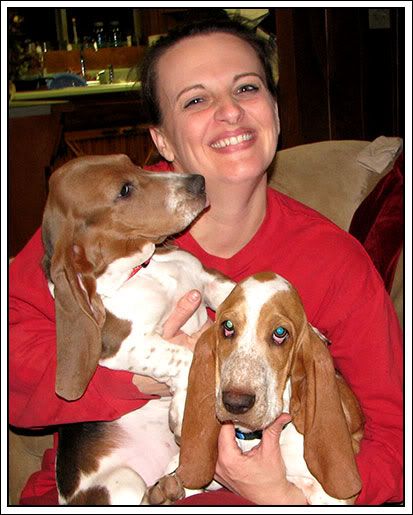 and the boys are in Heaven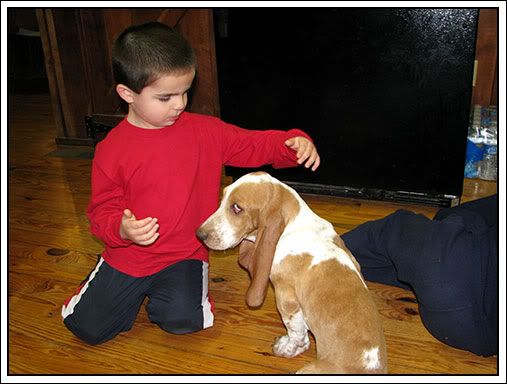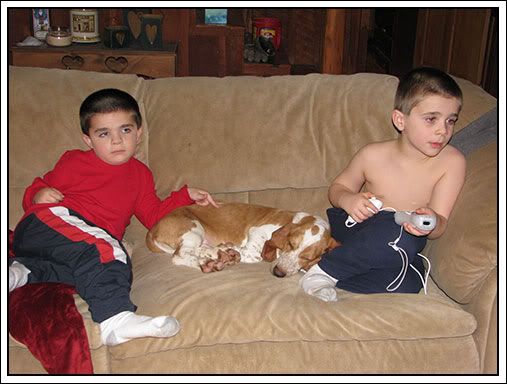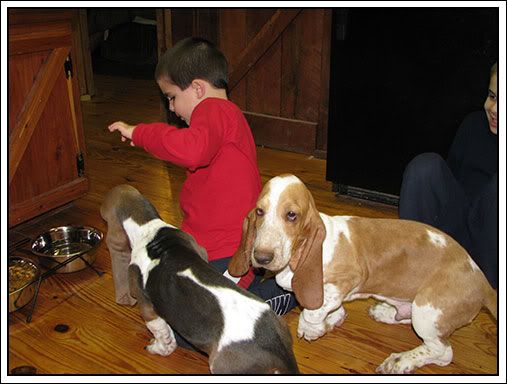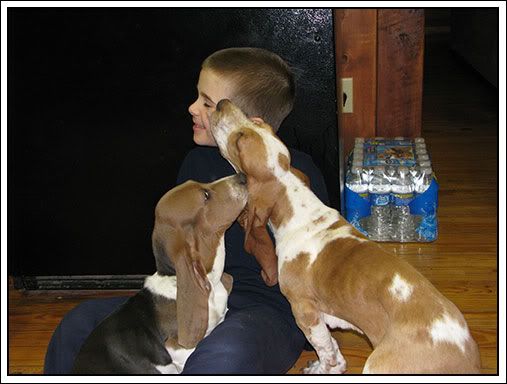 Bessie is the camera hog. She knows she's beautiful!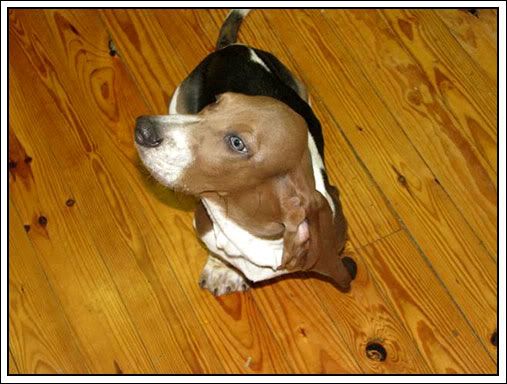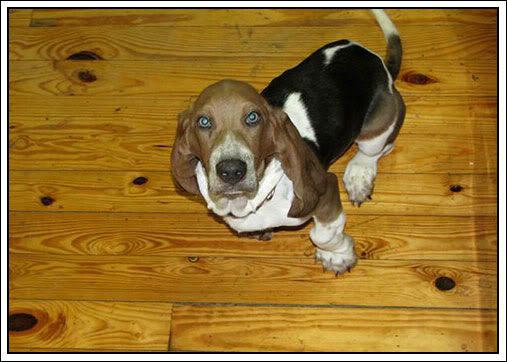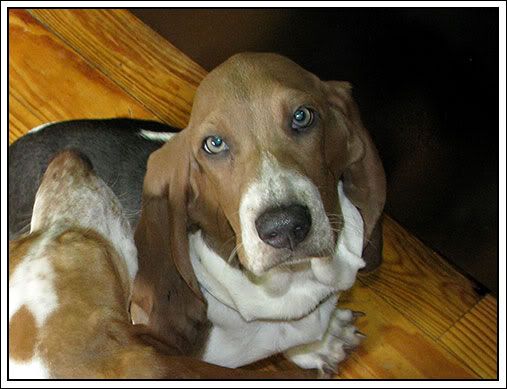 and then there's Biscuit, I usually get something like this from him.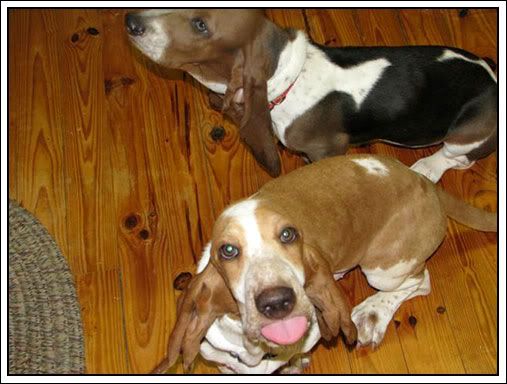 or this, the "get that camera outta my face" look!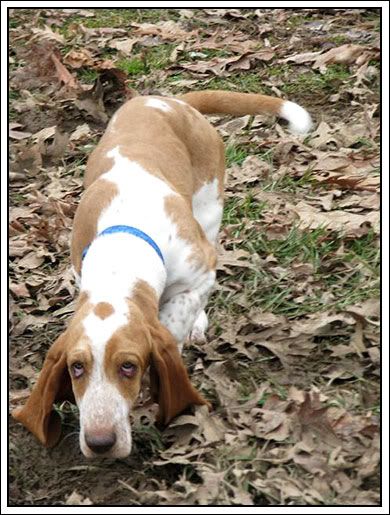 Unless he's asleep..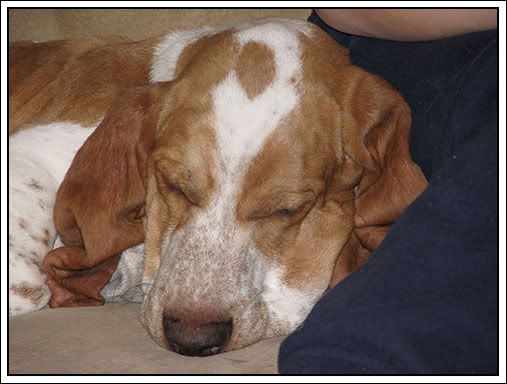 but sometimes he wants attention too!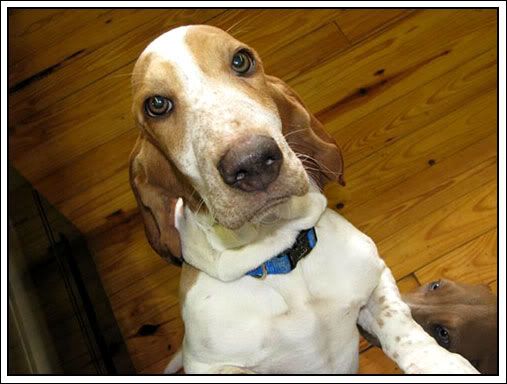 They are such sweethearts and already a huge part of our family! Just look at them faces! How could you not love something so precious??